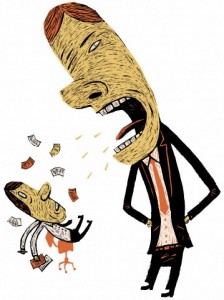 Managers ignore employees' motivation at their own peril. Gallup estimates that disengaged workers cost businesses $300 billion in profit each year. With the recession discouraging them from quitting for fear they won't be able to find another job, it's very likely that either you or one of your coworkers is drudging through the day, uninspiredand doing the bare minimum. Unfortunately, incorrect assumptions about motivating employees perpetuate the problem.
Here are the 10 most commonly-believed myths about rallying the troops.
This post was first published on Online College.