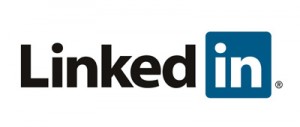 Professional online network LinkedIn today revealed the most overused words and phrases in its members' profiles this year.
Here are the most overused words by country:
Creative: Australia, Canada, Germany, the Netherlands, the United Kingdom and the United States
Multinational: Brazil
Dynamic: France
Effective: India
Problem solving: Italy
Motivated: Ireland
Managerial: Spain
Track record: Singapore
In a similar study last year, buzzwords such as like "extensive experience," "dynamic," "motivated," and "innovative" ranked as the most overused in various countries.
In Singapore, the top ten terms overused by professionals this year are:
Track record
Motivated
Effective
Creative
Dynamic
Innovative
Problem solving
Communication skills
Extensive experience
Interpersonal skills
"Competition for opportunities can be fierce, so craft your LinkedIn Profile to stand out from the professional pack," says Chan Ngee Key, Career Coach & Strategist at YourOwn360. "Some objectives you should keep in mind are: Banish buzzwords from your profile. Use language that illustrates your unique professional accomplishments and experiences. Give concrete examples of results you've achieved whenever possible and reference attributes that are specific to you."
It's soon to be 2012, so perhaps it's high time you gave your LinkedIn profile a makeover. Here are some tips you can act on over the holidays to increase the number of people viewing their profile:
Showcase your skills
LinkedIn tracks thousands of hot, up-and-coming professional skills on LinkedIn Skills. Add relevant LinkedIn Skills to your profile so that you come up in search results when other professionals need someone like you for a project, to get advice or for an open position that they have.
Come highly recommended
Recommendations on LinkedIn spread virally, and give those viewing your profile a sense of who you are as a professional. Request LinkedIn Recommendations from past managers and clients, and be sure hint at why you're asking for the recommendation (to get more clients, to find a new job, etc.) as well as the types of things the recommender can comment on. ("Mark, I'd really appreciate it if you could give me a recommendation regarding the ABC project that I worked on that resulted in us increasing sales by 120 percent.")
Accentuate your profile
Make sure your LinkedIn Profile is complete and includes all the roles you have had. You are 12 times more likely to be viewed for potential opportunities if you have more than one position listed on your profile.  Also, add a profile photo – people never forget a face.