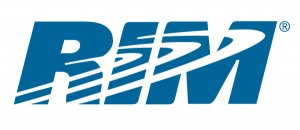 During the recent launch of Blackberry 7 OS in Singapore, Research In Motion (RIM) executives had shared that Southeast Asia was a potential hotbed of application developers with whom they were keen to work with. We took the opportunity to speak to Sarim Aziz, RIM's Team Lead for Developer Relations and ask more about the company's interest in the burgeoning developer ecosystem in this region.
1. During the launch of Blackberry 7, RIM executives mentioned that Southeast Asia is a key market for developing applications. Can you elaborate?
Aziz: RIM has over 300,000 registered developers globally. Within Asia, Southeast Asia has one of the largest number of BlackBerry developers who are actively creating content and applications for the region as well as the rest of the world.
2. How is RIM actively involved in the developer ecosystem in Asia?
RIM is dedicated to working with the developer community in taking their feedback, along with other information and prioritize it as the platform and development process is further refined. RIM has actively established and supported BlackBerry Developer Groups across Asia. We have partnered with existing developer communities, including academic communities to offer developer days and workshops. In addition to that, RIM has had several Developer Day programs in various countries, to reach out directly to developers.
BlackBerry DevCon Asia 2011 will be held in Bangkok, Thailand this year. The BlackBerry Developer Conference is the showcase for the latest innovations and breakthroughs with the BlackBerry Development Platform. Thousands of BlackBerry enthusiasts come together for sessions, demonstrations, hands-on labs and keynotes — all focused on creating mobile applications for the powerful BlackBerry platform.
3. What are the key opportunities for developers to develop on the Blackberry OS platform?
RIM has over 67 million subscribers to-date, which makes it easy for any developer to build an application for a global market. We have quite an open platform, that allows any registered developer to take advantage of our APIs, tools, services, etc. The BBM SDK allows very unique social features to existing and new applications, including the ability to distribute and share applications virally through BB. We offer a variety of platform services, including advertising and payment services to help developers monetize their applications.
4. Do you have any interesting statistics about the number of apps developed per country for this region?
It is RIM's policy that we do not breakdown numbers, however here are some interesting facts and figures from a global perspective:
App World is a strong and growing application store with over three million daily downloads and a wide variety of apps available.
• Over one billion apps downloaded to date.
• Over three million daily downloads.
• Approximately 3,000 apps available for PlayBook.
• Available in more than 100 countries around the world.
• Over 35,000 applications available on App World (Note: as you know, App World is just one distribution channel where customers can download applications).
• Top five categories over the last two years: 1) Games; 2) Utilities; 3) Themes; 4) Entertainment; 5) IM & Social Networking.