Online platforms that connect startups and entrepreneurs are common, but one that connects private equity professionals? Not so. But DealMarket (www.dealmarket.com), launched in March this year, looks set to be the way that private equity and investment types will work in the future.
DealMarket (www.dealmarket.com) is a new online one-stop shop that brings together private equity investors, deal providers and advisors where they can get an unfiltered view of the global private equity deal market. The site even integrates social media features, allowing visitors to rate deals and even fellow professionals, share information about deals and network with one another.
"DealMarket has been designed by private equity professionals for private equity professionals," says DealMarket co-founder and CEO Celine Fillistorf, who hails from Zurich, Switzerland. "It is based on our own extensive experience. For example, a high priority is that we want it to be straightforward and genuinely simple to use."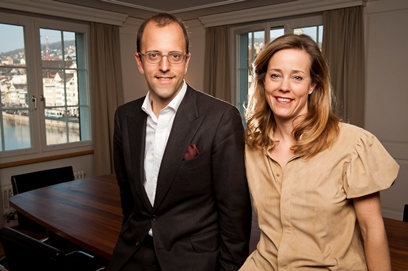 On DealMarket, users can search for deals (direct or secondary investments), benchmark and compare current and past deal flow, and even meet the right people to help facilitate the deal process. A built-in deal management tool, MyOffice, allows investors, firms and investment clubs to store, manage and share deals. A paid feature allows users to also share and promote deals to a global investment audience.
Interesting, by allowing deal information to be organized and shared with relevant parties, the DealMarket MyOffice tool is well-placed to capitalize on the growing trend towards co-investments.