550 – that's the number of entries from local aspiring entrepreneurs that were received for Martell V.S.O.P 'The Ultimate Start-up Space' 2011 since it was launched on March 31 this year. That number has now been cut down to ten, after intense judging from the competition's panel of judges.
And unlike last year where most -if not all – of the finalists were from the F&B space, these year the ideas from the Top 10 finalists span across many industries that included printing and textiles, hair care, and retail merchandise. Here are the Top 10 finalists:

Bespoke Leather Shop
Bespoke Leather Shop is a bespoke leather craft workshop where leather 'architects' will design custom bespoke pieces for consumers seeking high quality leather goods.
BLOZ SHOP
BLOZ SHOP will provide a venue where players can exchange or sell individual bricks with other players and will act as a hub for Lego builders to gather and interact, hosting competitions and workshops.
BLOW
BLOW will be Singapore's first blow dry bar, where for S$32 both men and women will be able to get their hair washed, blown dry and styled in under 30 minutes.
Cereasley
Cereasley will offer customizable in-the-kitchen-style cereals for time-poor consumers who have a preference for high quality and easily accessible wholesome food products.
Perched On A Tree Letter Press
Perched On A Tree Letter Press will introduce letterpress printing to individuals and businesses, while providing a space for other artists to develop and collaborate in the studio.
Preparazzi
Preparazzi is a food preparation service that allows patrons to have delicious and healthy 'home-cooked' meals without any fuss.
TeeJunction by TeeDaily
TeeJunction will be bringing customized t-shirts sold on their TeeDaily website to the Singaporean masses. Although not a physical outlet for their online store, the store front will be providing artists and designers with a place where 'creative minds meet' and network in the shop space.
Tools of Trade
Tools of Trade will transform the shop front into a garage, offering tools, courses and workshops for people to fix, improve and innovate on everyday products that people have bought to bring a new, unique creation to life.
Victory Concierge
Victory Concierge provides a basic concierge service catered to people who are too busy to tackle their everyday to-do list.
Zilch – Zero Dollar Shop
Zilch allows members to test products samples for free, while allowing retailers and new brands to reach consumers effectively.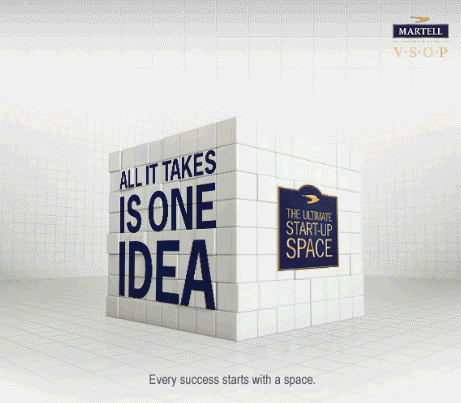 The next phase of the competition will see the Top 10 finalists undergo crowdfunding, which essentially allows members of the public to pledge funds through an e-commerce system. Results from crowdfunding will contribute to 20 percent of the Top 10 finalists' total score.
"Qualitatively and quantitatively, this year's submissions have surpassed last's year! It just goes to show that the entrepreneurial desire is on the rise amongst Singaporeans. Even if you are not looking to be a business owner, we believe Singaporeans would want to see their business idea emerged victorious which is one of the reasons why the organizing committee decided to introduce crowdfunding this year. Other than potentially being a great morale boost for the finalists, the other reason behind introducing this online pledging concept is to get the endorsement of the public. Boon Tat Street is an area with rich heritage and we want to involve Singaporeans in the decision-making process to determine which business idea deserves to own the space," by Paul-Robert Bouhier, managing director of Pernod Ricard Singapore.
My favorite of the lot? Cereasly – it's a great concept, and the masses in the financial district clamoring for a healthy breakfast around Boon Tat Street in the Central Business District (where the winning space is located) guarantees healthy business.