Innovative entrepreneurs can make a social enterprise out of many types of businesses, but how about one as mundane as web hosting? That's what the founders of socially responsible web hosting company Cloud Jolt are hoping to achieve – running a business while helping those in need.
Cloud Jolt is founded by four young entrepreneurs from Babson College, Augustin Ba, Alex Friedberg, Alex Shearer, and John Rioux. The web hosting company contributes 25 percent of the purchase of any web hosting package to a charity of the client's choice. "Right now, a few of the charities we feature are The Jimmy Fund, St. Jude Children's Hospital, and Susan G. Komen for the Cure," says Cloud Jolt's chief marketing officer and co-founder John Rioux.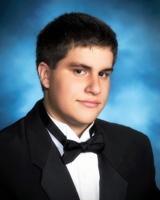 The founders admit that web hosting is a very saturated market, but they hope that the focus on being socially responsible can help them differentiate their product against its competitors. "Our most important goal is to continually increase the percentage of revenues that we give to charity so that we can have a larger impact on the world as we grow," says Rioux."We are looking to sign new clients for web hosting services, connect with charities who would be interested in partnering with our efforts, and create mutually beneficial partnerships in the business world," says Rioux. As they are still in the startup phase, Cloud Jolt is focusing on looking for opportunities to partner with affliates. "As entrepreneurs, we understand the struggles of starting and maintaining a business. We hope to leverage our services to help all of our clients and partners succeed in the world," Rioux adds.
The company hopes that, as it grows, to achieve its eventual goal of giving 100 percent of their proceeds to charity. "Our business is not about profits. It is an endeavor to give back," insists Rioux.
And that's what they aim to do, "one gigabyte at a time".