Founded in July 2010, New York-based Tischen (www.tischen.com) is an online directory where people set up a personal webpage to showcase their skills and experience with the hope of finding a job. The site has an extremely lofty goal – to rid the world of unemployment.
It's almost like the MySpace of old, but instead of personal interests like music, users list their skills and work samples, and share their availability, for example.
The platform has attracted a whole eclectic mix of full-timers, freelancers, people who moonlight, those who do oddjobs, for example, including photographers, copywriters, actors, tutors, babysitters, and yes, even lawyers. In fact, founder and CEO Saman Rahmanian started Tischen to help people and to help rid the world of unemployment by empowering people to go after the work they want. "Everyone has more skills to offer than what their last job title might suggest," says Saman. "And, no matter how bad the economy, people need to get stuff done. Tischen is a venue for jobseekers to broadcast what they can do and be found by those who want it done." The name Tischen, he says,  is derived from the word "tisch" – German for table – a symbol of craftsmanship and human ingenuity, and a place of coming together to solve problems cooperatively.
Personalizing Your Job Profile
Using the site is simple – anyone can create a free "Tischen page" that they can easily personalize to advertise their services, hourly rate, availability and geographic location. There's access to a range of tools they can use to promote their page, such as downloadable business cards and flyers. The pages can easily be posted Craigslist, published to LinkedIn, and even Facebook (although we're not sure why anybody should really do that), or get embed widgets on their own websites.
The site operates on a freemium model – the basic page is free, but users can opt to pay for an upgrade to access even more features, such as their own domain name, advanced page customization, priority placements during searches, and text notification alerts whenever they get a job request. And for those who may argue that the people who need this service the most are likely to be web-savvy, Saman insists that they've designed Tischen to be easily accessible for the 'widest possible range of users'. "Our success in that regard is evidenced by the tens of thousands of people that have signed up already, with skills ranging from attorneys, artists and locksmiths to party planners, dog walkers and marketing experts," Saman says. But he adds that the greatest thing about Tischen is that it's rewarding to hear success stories from users who have have found jobs using the site.
Tischen is currently self-funded.
Do What You Love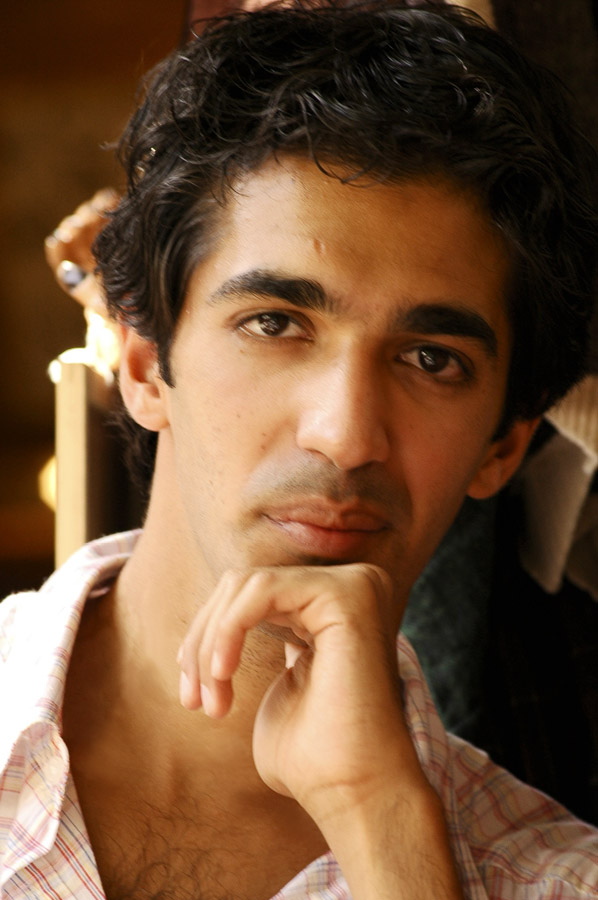 It was tough for Saman leaving Crispin Porter + Bogusky, a job in an industry he really loved. "I enjoy working in the advertising industry. It lets you push your creative brain and reach millions of people," says Saman. "I was involved in incredible campaigns at an extraordinary agency when I started working on Tischen in my spare time." However, he finally realized that he wanted to make a mark on the world and what he wanted to dedicate his life to doing. 
"For me, the answer was service to others," Saman reveals. "It might sound absurd that I would leave my job to help others find one, but, for me, it made perfect sense. At my last agency, we often spoke of "delusional optimism", the ability to remain unwaveringly positive in the face of seeming impossibility." It was this concept, he adds, that captured his worldview and gave him the confidence to take the risk and embark on his entrepreneurial journey.
Saman's experience with Tischen reinforced his belief that every person has the capacity to contribute positively to society, and the key challenge for all is to figure out that talent. "By doing what we love, we can
approach our work with enthusiasm and excellence and, through that, achieve fulfillment."
And thus Tischen, perhaps, is both Saman's finding and channeling his own talent to social good, as well as a way to enable thousands, if not tens of thousands, of others, to find theirs.