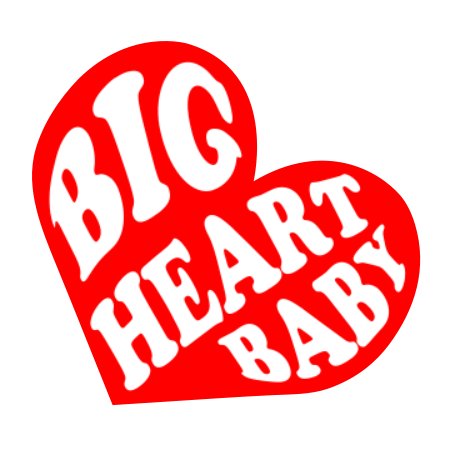 Founded in early 2010, California-based Big Heart Baby Clothing Company is positioned as a socially-conscious baby clothing company that donates 50-percent of profits to children's charities.
Big Heart Baby was founded started by 26-year old Alex Rabinovich and 28-year old Shane Farkas, both whom are graduates of UCLA. Alex started work as a stock broker for two years, and Shane worked in real estate, but the two later transitioned into the advertising industry, working in international sales for print advertising, and venturing into out-of-home media in the United States.
In late 2009, inspired by the little nieces and nephews in their families – and the massive amounts of clothes they were going through – Shane and Alex decided to look into the baby clothing business. They started working on a business plan, and as part of research, took a trip to Southeast Asia to look for manufacturers and suppliers.
"It was during this trip that we repeatedly came into contact with underprivileged children, many suffering from lack of proper nutrition and proper health care," reveals Alex Rabinovich, managing director of Big Heart Baby. "It was a heart-wrenching experience, and we quickly decided that our business model had to include an aspect of giving back to the less fortunate all over the world."
They also experienced a moment of epiphany. "It suddenly made perfect sense. If we are going to sell children's clothing, why not give a portion of our proceeds back to children?" This became their mission – with every sale made, they'll donate to a cause that helps kids.
Giving Back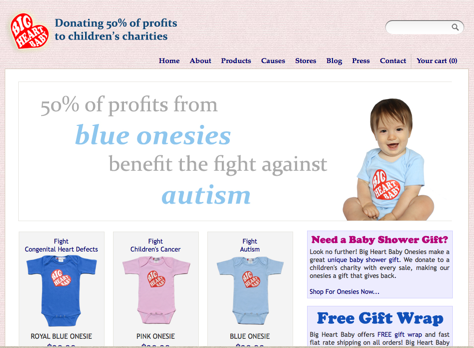 In recent years, social entrepreneurship has been surging around the world – even in this region, we've seen the likes of Elevyn doing their bit to give back to society. Likewise, Big Heart Baby embodies the philosophy that incorporates 'embedded philanthropy' as an integral part of a company's business model.
"For us, giving back is not a limited time promotion but the very core of our business," Alex says. "Our bottom line is not only measured financially, but also in terms of the positive impact we are able to have on the world."
Big Heart Baby currently sells baby clothing such as baby onesies and toddler t-shirts, and 50-percent of profits from the sale of each item is donated to one of six major children's causes depending on the color of the item sold – royal blue benefits the fight against congenital heart defects, baby blue benefits the fight against autism, etc. The company partners with major global non-profits to be the benefactors of these donations.
"As our movement grows, we will be expanding to a complete infant and children's clothing line consisting of cause related products in support of a multitude of children's charities."
Taking Baby Steps
A key challenge faced by the company, admits Alex, has been marketing. "Any advertising expenses impact our bottom line, and affect the amount of donations we can make. We are strictly minimizing our advertising spend, and are relying mostly on word-of-mouth, social media, free press, and event marketing."
Despite that, they have been able to find and selling their products online to customers from all over the world, such as the United States, Canada, UK, Australia, Russia, and Japan.  "We are also successfully partnering with retailers to carry our products in their stores, and are beginning to expand our clothing line and offer more products.  Most exciting has been the announcement of partnerships with several non-profits, more of which are coming."
Alex is already looking ahead to the next challenge. "When the time comes, and we will need to make the leap from small business to a well-established global brand, we will be seeking funding," he says. Alex and Shane currently fully own the business.
Social Responsibility Should Not Be An After-Thought
Alex shares that giving back is actually the most satisfying aspect of what they do.  "We… realize that in today's world social responsibility needs to go hand in hand with good business," says Alex, who see social entrepreneurs as true entrepreneurs at heart. "It serves as a great motivator to keep building something bigger, becoming more profitable and successful and raising as much money as possible for great causes with every step of the way."
"Most companies treat social responsibility as an afterthought, while the fact of the matter is that most of the people they eventually help, can't afford to wait," Alex insists. "We all know someone who is affected by hardship or illness, and those people need our support now, not decades from now when fortunes have already been made and sales figures met."
Alex hopes that through Big Heart Baby, they can inspire people to do good, raise funds and awareness for children in need, and provide great products to people all at the same time.  "There is no limit to the products our brand can grow to encompass, and the impact we can have on the world."
"We ask people to consider our products, support our movement by helping us spread the word, and share with us any ideas about how we can do more."