Sylvia Yao and Wu Di are such intense manga and gaming enthusiasts that they decided to start Manga Castle, a social gaming company based on the Japanese style of comics and print cartoons.
Manga Castle CEO Sylvia, a Singapore Management University (SMU) marketing undergraduate, and CTO Wu Di, a serial entrepreneur with a computing degree from National University of Singapore (NUS), noticed some time back that there was a lack of manga-styled games in the social gaming area. "With the steadily growing base of manga fans, we wanted to jump in and fill this gap," explains Sylvia. Their first game, Facebook-based Magic Castle, is currently under beta.
Building Games Manga Fans Love
"Our primary target users are manga fans from all over the world – primarily in South East Asia, the United States, Canada and United Kingdom," Sylvia says, sharing that the company has managed to get over 14,000 fans to join its community so far. With this initial number, Manga Castle has an understanding of what the profiles of its users are like and begun to incorporate that knowledge into its game development. This way, she says, they'll eventually reach out to social manga gamers of all stripes.
It's the most important lesson they've learnt so far. "Listen to potential customers right from the start," insists Wu Di, who was previously co-founder at online career and talent management platform CareerAlbum as well as business simulation game startup Exoro. "This is what Manga Castle is all about – to understand manga fans and build social games they love."
One of the ways that Manga Castle aims to propel user adoption is to leverage on the partnerships they have established with various industry players, such as specialty manga forum SGCafe (which has over three million page views every month), and mobile games development companies Floating Cube Studios and Not A Basement Studio to develop mobile games and manga-type applications to complement its online social games business. "These relationships are mutually beneficial and help strengthen the overall manga community," Sylvia elaborates. "Manga Castle will leverage on their expertise and reach to grow."
In terms of funding, Singapore-based Manga Castle received a seed funding of S$15,000 from SPRING Singapore's Idea Development Fund in February 2010, and another S$50,000 from its YES! Start-ups programme in April 2010. The company also landed a Top Incubation Award from Invention Capital last week, and will receiving S$100,000 as a result once investment terms are settled. "Currently, we are also talking to Invention Capital for additional funding," says Sylvia.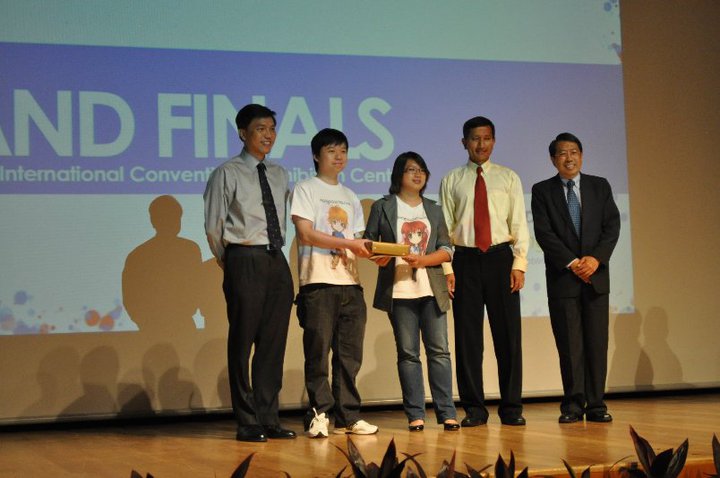 On Entrepreneurship
"I've chosen entrepreneurship as it allows me to pursue what I am really passionate about and make a difference in the lives of others," says Sylvia. "(It's been) an amazing journey." Fellow co-founder Wu Di describes entrepreneurship as a choice for passionate people 'who want to make a bigger difference'. "There are many other ways to make a difference in life, but embarking on this journey is one that will drill you the most as it will take a lot of courage and persuasion."
"Firstly, you need to convince yourself that you have nothing to lose but in fact, you have already given up certain options such as spending time with love ones, and a stable income," he elaborates, adding that every entrepreneur will make mistakes, but there's the opportunity to turn out smarter and stronger. "You need to persuade your parents to believe that your business will take off soon. You have to persuade the investors."
"Lastly, you have to persuade customers to buy your product."
This story was contributed by Caroline Yeung and edited by Daniel Goh.