This Week in Asia Episode 36: Daniel Raffel from Yahoo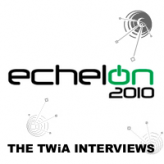 Daniel Raffel, the senior product manager in Yahoo has an interesting background. In another point of his life, he worked as a four-star chef in Thomas Keller's NYC restaurant. Our ThisWeekInAsia crew, Cerventus and Chew Lin interviewed him and asked him how he has taken lessons as a professional cook and applied them to product management in Yahoo. We also asked him what he's currently working on, and his expectations for the coming Echelon 2010 on 1st and 2nd June 2010.
Podcast: Play in new window | Download
This article was first posted at ThisWeekInAsia, a podcast that caters to what's the hot and interesting news dominating the web and tech landscape in Asia, and a fellow media partner of Echelon 2010.

This is an article contributed to Young Upstarts and published or republished here with permission. All rights of this work belong to the authors named in the article above.