This Week in Asia Episode 33: Ian McKee from Vocanic
Posted by Contributor on 5/26/10 • Categorized as In the News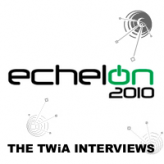 Continuing our special interview series for Echelon 2010, we have Ian McKee from Vocanic on our studio to tell us about the story of Vocanic, and how it has deployed word of mouth marketing, social media and technology to help brands in spreading their word out to a market out there. We also tapped his thoughts on the upcoming panel "Social Media Marketing: What's the Demand? Where's the Supply?" in Echelon 2010 and tell us what he expects from the upcoming conference.
Podcast: Play in new window | Download
This article was first posted at ThisWeekInAsia, a podcast that caters to what's the hot and interesting news dominating the web and tech landscape in Asia, and a fellow media partner of Echelon 2010.

This is an article contributed to Young Upstarts and published or republished here with permission. All rights of this work belong to the authors named in the article above.
Tagged as: echelon 2010, Ian McKee, marketing, social media, Vocanic