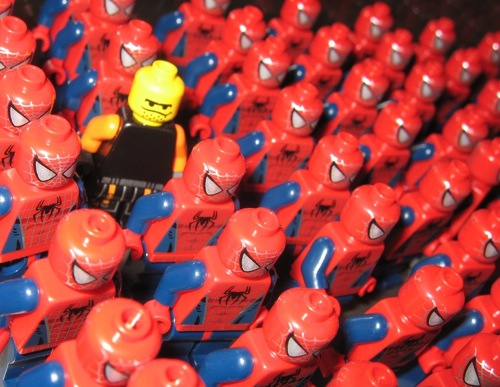 2009 has been an incredible year for the startup scene in Singapore. Despite the challenges of the painful global economic downturn, we've witnessed many of you grow from strength to strength and bringing much needed cheer and excitement to our community.
Over the past few years, Young Upstarts, SG Entrepreneurs, E27, The Digital Movement, MY Entrepreneurs and HackerspaceSG have been actively supporting local and regional startups to grow your exposure and awareness, and even markets for your products and services. We've also been supporting your growth, putting up job listings for free to help you find suitable talents for your startups.
Today, we are excited to share with you a part of our plan to take this support to another level. We are glad to announce the introduction of Triple Point Job Board, a job listings service that will be rolled out across all partner sites to help startups find suitable human resource talent.
This application was developed to help facilitate and deal with the increasing demand for job listings across partner sites. In addition, we hope that through this arrangement, we can offer greater value to startups, advertisers and other partners through access to all our sites at the same time.
We would like to state upfront that Triple Point will not be a free service (click here to see the rates). We recognize that some of you will not be happy to be charged for a service that you previously have gotten free from partner sites. However, we believe that the fees offered for the service are nominal and extremely fair. Any proceeds – which, as you can imagine, is likely to be a pittance anyway – go towards the development and maintenance of the service. Any left over will inherently be ploughed back into supporting the local startup communities. For a start, any existing job listings that are currently on the partner sites will be converted for free for a month on Triple Point.
We're hopeful that you share our vision for a more cooperative, close- knit startup community. We'd love to hear your feedback on Triple Point. Feel free to contact us for any clarification.
Wishing you greetings for the festive season,
Young Upstarts
SG Entrepreneurs
E27
The Digital Movement
MY Entrepreneurs, and
HackerspaceSG