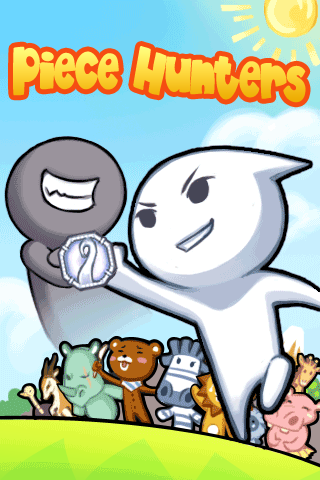 You can argue that, as a child, Gibson Tang was already entrepreneurial. After all, his first experience at making money was when he sold answers to math homework to his classmates in Primary school. "There's a thrill of making money from my own hard work," he laughs. Now 33 years-old, Gibson is today the founder of AzukiSoft, a two-person game development outfit that produced the casual Piecehunters iPhone game.
Piecehunters is a gem-matching puzzle-type game targets casual gamers of ages from children to young, working adults. Gibson says Piecehunters will especially appeal to people who do not want to invest too much time and effort into a complicated game, yet would like something entertaining to fill their time. Development for Piecehunters started in September 2008, when iTunes was officially launched in Singapore. The game was finally submitted to Apple's App Store in March 2009. Currently there is the Lite version for free, and a paid premium version at the price of US$2.99.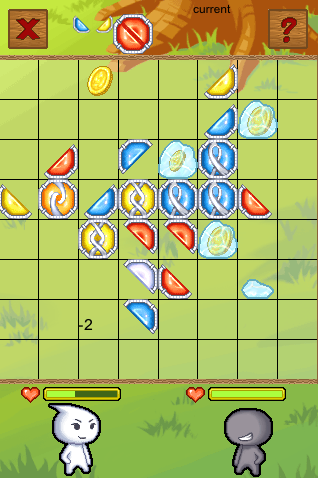 In the Beginning
Gibson's background is in computer engineering, and started off his career working in the Republic of Singapore Navy for six years. That stint with the navy was followed by a year in a local insurance company developing web-based applications, and later with a small local game company worked on mobile, Flash and PC games. "One day after a long day at work (at the local game company), I was on the bus getting bored (and) wondering why can't I develop mobile games that can be played in short sessions for people looking to kill time?" Inspired, he started and incorporated AzukiSoft.
He took on a partner – with a background in business and finance – earlier this year who will work with him on a part-time basis. "Our backgrounds are as different as chalk and cheese," he laughs. "But we share common ground in wanting to shape our own future by running our own business." He declines to name her, however, revealing only that she is currently doing sales and marketing for a China-based company.
Gibson says he wished he had roped his business partner in earlier. "She has offered a lot of insight from a casual player perspective. I did not notice such insights since I have been playing hardcore games for so long that it has kind of clouded my view on how a game for casual players should be."
"She is a non-technical person (who) likes to play simple games. I constantly have to modify my game so that it will be something that she likes to play," he says. "Her business training has also contributed a lot to opening my eyes regarding the business side of running a company."
On Customer Feedback and Development
Gibson admits it was a big culture shock moving from a pure Microsoft Windows development background to developing an iPhone game with an entirely new programming language and development tools. "I have never touched the Mac OS before," he insists.  In the end, he says, they've managed to product a game to be proud of and have come to appreciate the beauty of the Mac OS X.
"Piecehunters started out as a single player game, but midway through the development cycle we discovered that the game could have a social gaming angle to it," Gibson recalls. "We launched it early in order to get customer feedback and ideas for potential social gaming features to be incorporated."
Gibson is a strong believer in customer feedback, and a big fan of the "customer development" approach advocated by Eric Ries (author, entrepreneur and previously a venture advisor at Kleiner Perkins Caufield & Byers). "As a small startup, there are a lot of unknowns about the product viability, direction etc. So customer feedback will be very important in helping us to shape the direction and vision of our game to make it a game that casual players want to play."
"Fire up iTunes, download my game and give it a try. Then drop me an email at my personal email address gibtang[at]gmail[dot]com if you have any feedback about the game."
With this approach, Gibson says they have solicited a whole plethora of social gaming features from early testers which they plan to incorporate them into the game. "We intend to roll out new features and patches every week to keep the game up to date in line with player feedback, and grow a community based around the game." Gibson says they have recently submitted their latest iteration of the game, Version 1.05, to Apple for review.
To date, Piecehunters has been downloaded some 5,000 times, at an average of around 1,500 downloads per week despite the lack of a marketing campaign. "We feel that we have hit the right spot… players who have downloaded my game have emailed me to feedback on how much they like the game."
As a growth strategy, Gibson plans to extend Piecehunters over to other platforms such as Google's Android and Facebook. He says this will help to increase the viral effect of the game as they use multiple platforms to help spread the word.
Gibson says he's not daunted by the recession and is focused on its positive aspects, such as the lowering of commercial rental rates. "I may contemplate renting a small office space sometime down the road when I feel the timing is right," he adds.
AzukiSoft is currently funded by Thymos Capital to the tune of S$55,000 for their game project. "The rest of the expenses are paid out from my own pocket," says Gibson.
On Entrepreneurship
Gibson says he chose the entrepreneurial path as he prefers to be unconventional. "My first career choice was to be a rock guitarist in a rock metal band years ago, and I would spend countless hours and money on my guitar. Then I realized that I also like to play and analyze games. That was when I stumbled onto the game development path."
He shares that being an entrepreneur is tough and he believes the best ones are those who firmly believe in teamwork. "No one can master everything, so an entrepreneur must be able to make up for those deficiencies by working with the right people," he explains, which was a reason why he brought on his partner.
"Singapore's push on entrepreneurship is a right move as entrepreneurship can be a potential growth factor for Singapore, plus my partner always wanted to have a product that she can proudly refer to as Made-in-Singapore instead of Made-in-China!"
"One thing about entrepreneurship is that sometimes, you just have to believe in yourself. When I decided to embark upon the game development career path close to ten years ago, there was no game development industry in Singapore. And yet I told myself that I should give it a try and after all, the worst thing that could happen is that I will fail. That's it."
"Being able to accept failure if it happens is important for an entrepreneur."