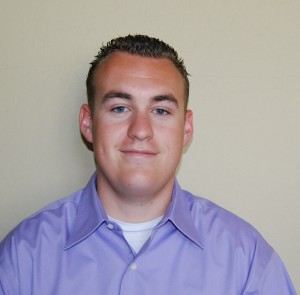 Billy Jinks is the president and CEO of Lexani Limousines, a leader in Arizona's transportation industry since 2004. Lexani Limousines is a full-service chauffer company that serves the Phoenix and Tucson metropolitan areas, and features a diverse state-of-the-art fleet of luxury sedans, executive SUVs, limousines and coaches. Its client base range from business professionals and high net-worth individuals to corporate and hospitality accounts.
What is interesting, however, is that Billy Jinks is just 20 years-old, and Lexani Limousines was started when he was only 15. So while most of Billy Jinks' peers dream about owning a car, the young man has a whole fleet of them – 27 to be exact.
Starting Young
Billy had always wanted a career in the transportation business. As a five-year old, Billy developed a strong interest in limousines after riding in them to accompany his father on regular business trips to New York. When he was seven, he spent time with a family friend who owned a transportation company. Billy helped stock limousines with water bottles, and the limo drivers would tip him a dollar or two. Billy would attend limousine trade shows, developing more knowledge and insight into the chauffeuring industry than most adults in the business.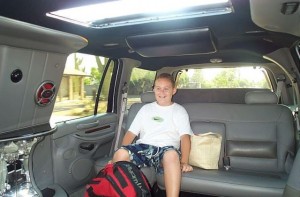 All this while, Billy would learn about the business and how to run a business – so much so that many adults in the transportation business who spoke to Billy would comment that he knew more about limousines than anyone else they knew.
The turning point came when Billy was 15. He somehow convinced his parents to use their credit to sign off on a commercial loan to help him purchase his first limousine, and established Lexani Limousines LLC in 2005.
"I've known the ins and out of the limousine industry for years, so launching Lexani Limousines at an early age seemed like a natural fit," says Billy. "Since I always knew this was the career path I would take, I decided to get started sooner rather than later to build a strong future for myself."
Defying the Odds
According to the U.S. Census Bureau, only about five to ten percent of new small businesses survive its first five years. In addition, only two percent of small businesses across the United States have an owner aged 25 years old or less. Which makes Billy's success even more startling.
Since its inception in 2004, Billy has since grown Lexani Limousines with a first-year profit of $73,407 to a US$3 million business today, doubling its revenue growth every year for the past four years.  As president and CEO, Billy manages 37 employees, secures new business and handles the day-to-day operations for the company's two offices in Phoenix and Tucson.
"I think our biggest achievement is that we are still in business in this economy, and have doubled the fleet from last year and are already doubling our revenue (this year). We have also been ranked number 2 in Arizona by the Arizona Business Magazine," Billy says.
The biggest problem that plagued Lexani Limousines was, unsurprisingly, the price of oil. "Gas prices were a challenge. But just like everything else, we have learned and changed the way we do things to accommodate the higher prices."
And interestingly, none of his clients ever complained about his young age. "Most of our accounts don't really know about my age until after they work with us. The ones that do know are surprised at first, but once they see our vehicles and the service we provide, it tends to be the last thing on their mind."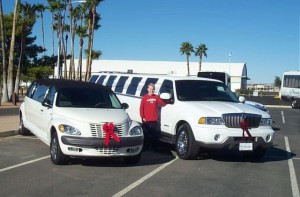 Striving For Perfection
Billy attributes his success to hiring quality drivers and support staff, keeping vehicles immaculate by washing and detailing them everyday and ensuring the best customer experience possible on every transport. Billy has even been known on the rare occasion to complete a pickup himself if a driver is unavailable at the last minute.
"I think being personally being involved in daily operations and keeping the small company mindset. Attention to detail and perfection is key."
He shares that Lexani's key selling point is closely related to its slogan, "Perfection Has Arrived". "All of our cars are different from the competition. We offer a very unique fleet and customize our vehicles – none of them are stock from the dealer," Billy declares proudly.
Billy sees his job as both a career and hobby. "Honestly, I chose this path because it is what I like to do. It is truly what I enjoy. It just is a plus that it happens to be a major career and business. I have learnt many things, such as responsibility, financial things, importance of relationships, building credit, etc."
"You learn something everyday."