3 Crucial Things To Consider When Starting A New Business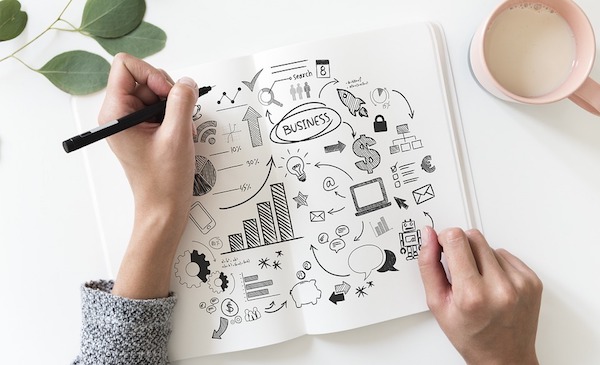 You've finally decided to take the plunge – you've left your job, you've invested all the money you have, and you're starting your own business. It's an equally exciting and terrifying venture, but owning your start-up and being your own boss is truly living the dream. Although it's no secret that starting a new company is no walk in the park, everything is worth it in the end when your business becomes a big success, and you can celebrate the wins with your new team.
Before you jump in with both feet and get the company going, there are quite a few facets to consider. New businesses can be incredibly difficult, especially if your business is in a volatile market, and surely you want to do everything you can to ensure its success.
Here are the three main aspects you should consider when starting a new small business.
1. Your capital.
You may have pulled together or saved enough money to start your new business, but having the capital to maintain it over the first few years is a whole other story. The first thing to think about is how you plan on financing your company before it becomes profitable. Consider estimating your start-up costs as part of the first step in financial planning, so you know what to expect and what kind of financials you need to make your dream a reality.
If your savings aren't going to cut it, don't give up on your business just yet. There are plenty of ways to get financing, including:
Getting investors to help fund your business.
Taking out a bank loan.
Getting a loan from a finance company.
Using your home as collateral for a home equity loan.
Getting a loan from family or friends who want to support you.
Starting a crowdfunding campaign.
2. Your team.
Is your new business a one-person operation or do you need a small team? Most likely, the answer is the latter, so figuring out exactly how many people you will need on staff is the next step. Not only do you need to think about the number of bodies you need, but also the skills your business will require to succeed. Building a solid team that will help take your start-up to the next level is essential.
There are a few things to consider when building a team. What kind of office culture are you trying to cultivate? Are you looking for a team to be present in the office or are can you offer remote work as well? Is there room for your new employees to learn and grow, and if not, what benefits are you offering them if they work for you? Don't forget to consider the salaries required, as skilled workers expect a certain pay grade.
3. Insurance.
There are many types of business insurance, but all of them come with peace of mind knowing that in case some hardships fall upon your start-up, you're protected. It exists to help your company recover from any unexpected financial burdens, and is one less thing for you to worry about. Use a reputable comparison website to get business insurance quotes before picking the policy that can best benefit your new company.

Young Upstarts is a business and technology blog that champions new ideas, innovation and entrepreneurship. It focuses on highlighting young people and small businesses, celebrating their vision and role in changing the world with their ideas, products and services.