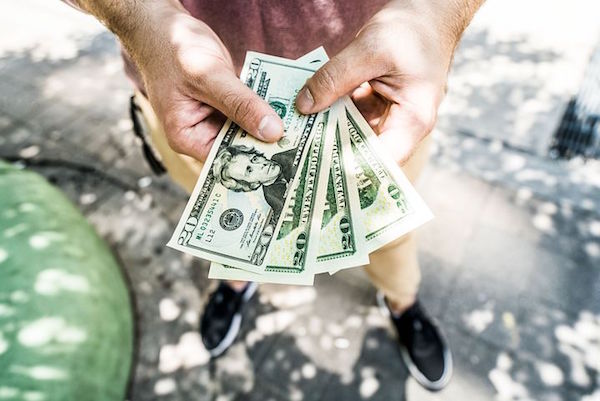 If you are tired of working day in and day out for someone else and barely making enough money to scrape by, finding ways to generate passive income could be the solution. With sustainable passive income streams, you can pay off debt, save for retirement, or even escape from the 9-to-5 grind once and for all. There are even some ideas for passive income that you can turn into a profitable business model.
As an entrepreneur who actually wants to enjoy life, you want to make good money without dedicating every waking hour to work. While there is always some degree of work involved in setting up and maintaining a profitable stream of passive income, the amount of effort that needs to be put in on an on-going basis is nothing compared to the long hours you have to put in when working for someone else or trying to run many types of businesses. Passive income is a powerful strategy that, once it's fully up and running, can make you thousands – even millions – of dollars with minimal effort.
Here are a few ideas for passive income that you can turn into a business model.
1. Become an Ebook Author.
If you have ever dreamed about writing a book, becoming an ebook author is a solid way to generate passive income. Thanks to platforms like Amazon's Kindle Direct Publishing, you can self-publish your works of fiction or non-fiction with no upfront cost. It takes less than five minutes to publish your work, and it becomes available in Kindle stores worldwide within 24 to 48 hours. The best part? You can earn up to 70% royalty on every copy you sell. You also maintain all rights to your work and can set your own prices.
A single ebook can make you a substantial amount of passive income. If you want to turn it into a profitable business model, though, it's best to continue publishing new works on a semi-regular basis. The more ebooks you offer, the more chances you have to make sales. Work on new books when you have time, and enjoy all the royalties that start rolling in.
2. Design Downloadable Content.
For those who want to sell products without having to deal with, well, products, downloadable content is the way to go. If you are skilled in graphic design, you can create an online store that's filled with things like printable stationery, decorations, coloring sheet pages, graphics, cards, etc. Once they've been created, customers can purchase them over and over again. If you are a skilled web designer, you could also create templates that people can purchase and use to build their own websites. Other options include plugins, font sets, and page backgrounds.
When you're trying to run a business that sells downloadable content, it's important to make sure that your offerings are in line with current designs. With things like website templates and plugins, you will be able to sell the same ones for a while, but as technology changes, you'll need to create new offerings. Still, though, generating passive income through downloadable content requires much less time than custom building websites or doing graphic design on a client-by-client basis.
3. Invest in Self-Service Kiosks and Businesses.
Self-service kiosks and businesses are great ways of selling products and services passively instead of actively. Things like vending machines, self-serve carwashes and pet washes, and self-serve coffee stands can generate a lot of income with minimal upkeep and maintenance. Once you make your initial investment, you just need to ensure that your machines are fully-stocked and functional.
If you do not have a lot of money to invest, start small. Purchase your first kiosk or business, and use the profits from it to fund another one. Once you have several of them up and running, you can bring in a significant amount of money while rarely having to deal with customers face-to-face. You can even hire other people to keep your machines filled and do routine maintenance.
4. Start Drop Shipping.
As a drop shipper, you sell products online, and the manufacturer ships them. To get started, all you need is a website and a partnership with one or more manufacturers. When a customer visits your website and makes a purchase, the order information is forwarded to the manufacturer, who then packages and ships the order directly to the customer.
This option is great for anyone who wants to break into the e-commerce industry with minimal investment. Since you don't have to purchase inventory, your upfront cost is minimal. You also never have to worry about finding space to store all of your inventory or taking packages to the Post Office.
5. Become an Affiliate Marketer.
Affiliate marketing is another way that you can break into e-commerce without worrying about inventory. As an affiliate, you have your own links through which customers can make purchases. You can share your links on your website, blog, or even your social media channels. When someone uses your link to place an order, you are paid a percentage of the total sale. The seller of the product or service does the rest. In other words, you are rewarded for simply referring paying customers to another business. The buyers don't pay any extra for using your link, either.
Conclusion.
There are all sorts of ideas for passive income out there that you can turn into business models. Ideally, it's best to have more than one stream of passive income to ensure that, even if one fails, you still have money coming in. By making passive income a part of your overall business strategy, you can build stable long-term wealth and start earning money without spending all of your waking hours working. With effort and patience, you could be the next person who is able to earn millions while hanging out on the beach!