Keeping Your Business Afloat After An Accident: A Guide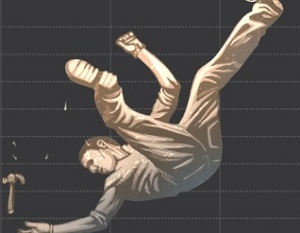 Being the owner of your very own business can come with a lot of stress and pressure as you are the only person steering this new enterprise into the calm waters of success. No matter how great you are at this job when an unexpected injury is thrown into the mix, even the most experienced business person can be knocked for six when it comes to knowing what to do next in order to keep their business going. If you find yourself in this position, you need to know the practical and meaningful steps you need to take to avoid disaster.
In this handy article, you will get all the essential information you need to keep your business afloat whilst you concentrate on your recovery.
Making sure you are covered.
The first and foremost thing you need to do when you have become injured as a business owner is to seek compensation for what has happened to you. The Compensation Experts, for example, will be able to give you sound legal advice about how to proceed with an injury claim and give you great legal representation to ensure you get the result you want. Filing for compensation will give you the monetary peace of mind you will need so that you nor your business will suffer because of the accident you have had to go through.
Keeping control remotely.
As the owner, you will still want to keep a tight hold of the reigns of your business even if you are at home for a while recovering. The first thing to do, before any injury should occur, is making sure you have good people around you to take over, who you have trust in to do a good job. One way to aid them and make the process go smoothly is by putting a clear plan in place just in case when you first start up about what they need to do in terms of both the new responsibilities they need to take on and advice on how to lead a team in your absence. Another good idea to keep your head above water in the event of injury is to let technology help you out with these apps. For example, getting a remote desktop program means you will be able to access your work computer and files securing from the comfort of your own home, so there is no backlog of work to plow through when you return.
Preventing accidents from happening again.
A final thing you need to do is find things you can do to prevent workplace accidents in the future so that this situation doesn't occur again. Start with how you got injured and work out how that could have been prevented, then issue new health and safety protocol in the workplace to keep everyone safe. It is worth hiring someone professional to do a health and safety assessment, so you can ensure your entire workforce are protected.
If you follow these simple steps, you can keep your business afloat while injured with no problems.

Young Upstarts is a business and technology blog that champions new ideas, innovation and entrepreneurship. It focuses on highlighting young people and small businesses, celebrating their vision and role in changing the world with their ideas, products and services.