How World-Class Mountain Guides Inspire Young Business Leaders
by Christopher I. Maxwell, PhD, author of "Lead Like a Guide: How World-Class Mountain Guides Inspire Us to Be Better Leaders"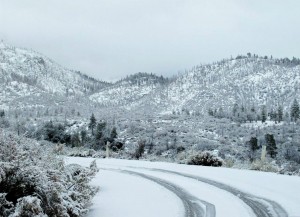 A decade ago I began organizing expeditions to high peaks and trails around the world for undergraduate business students at the University of Pennsylvania's Wharton School. Together with a remarkable group of expert mountain guides, we climbed Wyoming's Grand Teton and navigated canyons in Utah, explored the wilds of Patagonia, Peru, and Mexico, learned winter survival skills in Quebec, and traversed remote glaciers in Iceland, all with the aim of building leadership and teamwork skills that would be transferrable to business. Now many of these 200 participants are fully engaged in careers on Wall Street, in Silicon Valley, and in nonprofits, and the stories they tell highlight six key leadership strengths of their guides.
First, guides demonstrate an acute sense of social intelligence: they are adept at understanding and managing emotion and are able to swiftly build, and maintain, positive relationships – relationships that don't fracture easily under the pressure of tough conditions and adversity. Christian Hoogerheyde, now a project manager at Socrata, a cloud-based data platform, reached the summit of the highest peak in Iceland with his guide-led team. Hoogerheyde says his guide, Halldor Albertsson, "received a group of clients with experiences and backgrounds vastly different from his own. He needed to garner their trust quickly. He was skilled at establishing positive relationships with each of us and this has served as a lesson to me every time I try to earn a new client's trust."
Second, guides are adaptable and employ flexible leadership styles. In practice, this is often expressed through an affirming and coaching leadership style. But guides aren't shy about switching to a more directive style when the conditions call for it. Legendary ski-mountaineer and guide Doug Coombs told me that he would teach his clients at the lodge before embarking on an adventure, coach them when on the slopes, and guide them firmly when entering dangerous territory. Seychelle Hicks, now a customer success team leader at BloomReach, a big-data marketing firm in Silicon Valley, says, "My guide displayed multiple leadership styles, leading by example and coaching me, encouraging my progress, and providing constructive feedback. At work I'm required to adapt throughout the day to our customers, resourcing demands and building an effective and self-directed team. Like a guide whose experience shows in each step they take, I rely on my reputation and credibility to lead by example and set the tone of the team.
Third, guides empower others. One of the key leadership skills of a guide is the ability to identify and build on a client's strengths, and to provide space for growth and development, even in the most challenging of conditions. Seven Summits guide Jim Williams says, "If you want to get to the summit, my job as a guide is to provide you with a shoulder to stand on so you can get to the summit, not for me to give you a hand up from the summit so you can join me on something." Edmund Reese, a Wharton executive MBA graduate who climbed the Grand Teton with a guide-led team and is now a VP and CFO at American Express, told me, "The guides instilled confidence in me from the moment of our first encounter. There was no doubt in my mind that under their guidance we would indeed reach the peak. The leadership lessons taught by both the guides and the mountain itself has honed my focus on embracing the front lines. If we build leadership in others, we develop a stronger line and an overall stronger organization."
Fourth, guides are trust-builders. Guides help their charges build trust in themselves and in their teammates. International mountain guide Christian Santelices, who with two friends achieved a first ascent on Cerro Escudo, a remote rock face in Chilean Patagonia, told me, "In order to get to the top I not only had to dig deep and reveal a part of my soul to the mountain, I also had to reveal a part of my soul to my partners. I leaned about the meaning of being able to rely on those on my team – and have them rely on me." John Sims, a partner and CFO at Snowden Lane who climbed with a guided team, says, "If you don't trust the person who has you on belay, you are not going to get very far. You will slowly inch your way up the mountain face, the rest of your team all stuck behind you. The team will run out of daylight well short of the intended goal. And so it will be in business. Without trust in your teammates, you will only do as much as your faith in your own limited abilities will take you."
Fifth, guides are risk-aware, and expertly manage risk in an environment of constant uncertainty. Guide Jack Tackle says, "My number one job is safety. It's about managing acceptable risk, and making good decisions, but also being fluid in the process, not being afraid to turn around and go down. You can't be set in a preordained style and keep pushing because 'summit fever' has kicked in." Yet risk is also an essential component of business, for conditions of uncertainty hold growth opportunities, too. Lyndsey Bunting, now director of financial planning and analysis at Birchbox, spent three years at an investment bank, then left to serve in the Peace Corps in the mountains of Panama. On a guided trip she experienced the risks of climbing directly, falling ill on her first summit attempt (she successfully led her team to the summit a year later). Bunting says, "The elements of risk-taking apply to startups in particular. There is risk and uncertainty, and weighing those aspects against the potential benefits makes all the difference. The team you build is important and you have to trust those individuals to make good decisions on your behalf."
Finally, guides see the big picture. The wisest guides say, "It's not about the summit, it's about the journey." Learning to see the big picture and appreciate the journey is exemplified by one expedition participant's words after a summit attempt that ended abruptly when a storm moved in: "As we begin our descent, I become aware of silences that hadn't existed yesterday. Everyone is struggling with the same feelings as me but understands the harm of voicing them publicly. But as I descended I began to appreciate the beauty of the storm and the mist climbing up the glacier. I start to feel peacefully happy and I notice the effect on the other team members. In effect, we distract ourselves into a successful descent, so that I summit something entirely different than the top of the mountain." Deborah Horn, now a marketing manager at Microsoft, says after her expedition she realized she wanted to try for a new summit at work. "I found a manager at work who could see the big picture and who put me on the path for my next adventure. He helped me figure out that I wanted to investigate a totally new function in my next position, and he introduced me to four other leaders in the company. One of those introductions led to a new job that has turned into a dream role."
Now take a moment to visualize the impact of leading like a guide in your own workplace. Take stock of the benefits of building and maintaining positive relationships, and the advantage of being able to switch smoothly between leadership styles when conditions call for it. Consider how engaged your colleagues will feel when they are empowered to innovate, and what it would be like to actively build trusting relationships that encourage others to take that first scary step into new territory. Imagine encouraging initiative while remaining risk-aware, and keeping the big picture of your enterprise in mind while striving to reach your target – without falling victim to summit fever.
This is how world-class mountain guides help teams they work with reach for high summits – and you can too. Lead like a guide!
Christopher I. Maxwell, PhD, is a Senior Fellow of the Center for Leadership and Change Management at the Wharton School of the University of Pennsylvania. His book,"Lead Like a Guide: How World-Class Mountain Guides Inspire Us to Be Better Leaders", is published by Praeger (September 2016).

This is an article contributed to Young Upstarts and published or republished here with permission. All rights of this work belong to the authors named in the article above.