Vital Advice For An Awesome Office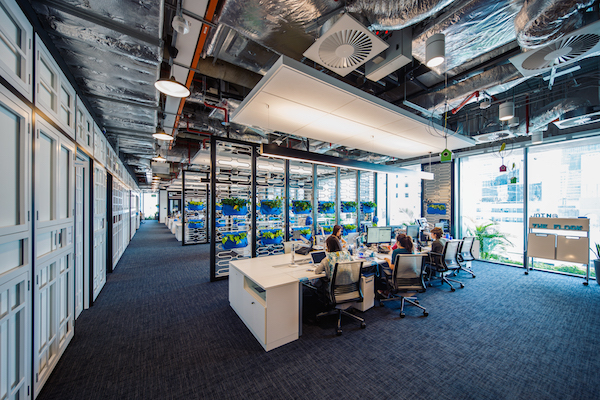 The office is a very important part of your business. It's the main hub of activity; where all the money gets made. If your business has a great office, then it can do great things.
Keeping that in mind, here's some of my best advice for an amazing office:
Make It Modern.
You may not think this is a major point, but having a modern office can make a big difference. When people walk past a modern looking office, they immediately look back at it. It will grab everyone's attention, and, it makes your business look professional and classy. Don't be fooled into thinking this is a difficult thing to do because it isn't. There are a few easy tips that will make your office look nice and contemporary. The first tip I have for you is to get some glass office partitions. Everyone knows that glass is a massive part of a modern interior design, so make good use of it. Another trick is to paint your office using quite basic colours, such as black and white. Trust me; this gives it a modern feel!
Get The Best Equipment Out There.
This next point is so crucial if you want to get the most out of your time in the office. Lots of your work is going to be done using devices like computers, printers, etc. If you've got the best devices/equipment out there, then your work will benefit. You can do things with certain computers that you can't do on others. You're able to multitask and run multiple applications, doing more than one thing at a time. Everything you do will be quicker because the best stuff has faster processing speeds. I see loads of businesses try and save money by purchasing older equipment, that's not that good because it's cheaper. However, if you pay more for the better stuff, you'll reap the rewards in the long run.
Create A Productive Working Environment.
The final piece of advice I have is to create a productive office environment. It's likely you're going to be working in your office for a lot of hours each day. It's crucial that you, and your employees, make the most out of every second you have. You'll be surprised at how quickly time can move, and how little you can get done if you aren't focussed. Often, businesses falter because they aren't as productive as they should be. And, this is down to the office environment. It doesn't encourage productivity, and it's easy for people to become distracted. You must ensure that your office is perfect for working in. Get rid of any distractions and create a peaceful atmosphere that encourages work. Have a couple of whiteboards hung up and write a list of goals for the day that everyone needs to achieve. You could even hand out post-it notes, or send people emails with their individual goals for the day. This motivates people and gets them working hard.
If your business has been stuttering, then maybe it's because of your office. Follow my advice and you should have an amazing office that will help you earn lots of money.

Young Upstarts is a business and technology blog that champions new ideas, innovation and entrepreneurship. It focuses on highlighting young people and small businesses, celebrating their vision and role in changing the world with their ideas, products and services.