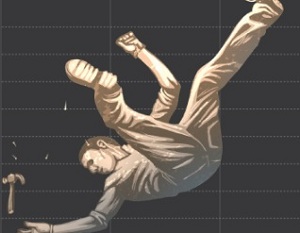 As the owner of a startup, health and safety probably aren't the first things on your mind. After all, you're busy building a company from the ground up! You're meeting investors and keeping the company ticking over. There are hundreds of other things to consider and thousands of decisions to make. Health and safety hardly seems like an issue when you're working with just a small group. However, one small accident at work could be disastrous. It could even lead to a lawsuit that could cost you thousands. It's simply too important to take the risk. Remember, as a business owner, you're responsible for every employee on your premises.
So, what can you do to promote a safer workplace?
1. Communication.
First of all, promote an environment of open communication. Your staff members must feel comfortable to come to you with concerns and questions. If they're worried about safety in the workplace, they mustn't work in silence. Likewise, the communication can work both ways. As the boss, it's up to you to open up to your employees. Ask them what you could do better to support their health and safety. What could you provide to make them feel safer in their jobs?
2. Celebrate achievements.
Actively put safety on the agenda by celebrating milestones and achievements. Make health and safety something you discuss and monitor as a team. One way to do this is by using safety scoreboards. They track how long it has been since there was a health and safety problem at the office. It's a simple way to keep the topic at the forefront of everyone's mind. Safety becomes a problem when employees get complacent.
3. Training.
You're much less likely to incur a safety issue when your staff members are correctly trained. Even simple onboarding will help them understand where the main exits are. You should also train them in how to respond to an emergency situation. If your employees are operating hazardous machinery, they should receive expert training. This all ensures that staff feel comfortable and confident in their day-to-day jobs.
4. Identify and report hazards.
Workplace hazards can be anything from a slippery floor to a dangerous machine. Try to inspire a workplace culture where hazards are routinely identified and reported. Your staff ought to feel comfortable with reporting anything that could cause an injury. By doing this, it develops an environment whereby everyone looks out for each other. It puts health and safety on the top of the agenda.
5. Safety audit.
Most business owners are too wrapped up in their job to monitor safety concerns. Understandably, you can easily overlook the small health problems. To remedy this problem, hire an independent safety audit team. They'll come in to inspect every corner of your business. They'll identify any area of weakness, and make suggestions to improve your system. Sometimes all it takes is a fresh perspective.
It's time to make health and safety a priority for your small business. A little action now could save you a big headache further down the line.