SEO Tips Every Beginner Should Know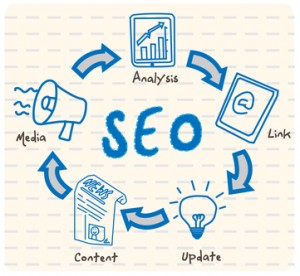 SEO – or Search Engine Optimization – is often seen as complicated and difficult. Actually in some ways, SEO can actually be very easy and straightforward. If you are relatively new to SEO, here are a few important points that will get you started in no time at all.
On-site SEO is just as important as off-site SEO. Many new site owners make the mistake of focusing more on building – or even buying – backlinks and seeking guest posting and promotional opportunities, they actually forget to tackle the basic on-site SEO tasks. Promoting your site is important, but you still need to make sure the site itself is valuable in the eyes of users.
You can start by optimizing the layout of your site for better SEO-friendliness. You also need to start adding high quality articles and other contents to keep your visitors from bouncing off upon visiting the site. Last but certainly not least, make sure the site loads quickly and that visitors can enjoy a truly pleasant user experience.
All of these factors are now taken into considerations by search engine algorithms. By doing on-site SEO and optimizing your site for better user experience, you are actually improving your site's SEO performance in general.
Another thing to keep in mind is that you should never put all your efforts on PageRank. Yes, PageRank is important. It shows how well your site is doing in terms of SEO. However, it is not the only parameter you need to worry about. There are other important things to look into when you are running an SEO campaign. Domain authority, for example, depicts how credible your domain name – and your site in general – is in the eyes of customers. Time-on-site and other analytics parameters are also as important to review periodically.
Speaking about reviewing different key performance indexes periodically, another fact to keep in mind is that SEO requires long-term commitments. SEO is never a one-time thing; you can't expect your site to continue appearing at the top of search results without frequently evaluating, updating and improving your SEO campaign as well as the site itself.
Regular reviews must be done in order to see how well the site is doing SEO-wise. On top of that, you should also review search trends, keywords and long-tail keywords that brought traffic to your site and the effectiveness of the SEO campaign as a whole.
Last but certainly not least, never hesitate to work with an experienced team of SEO experts. You don't have to rely on their entire service line-up at all. You will be able to learn more about SEO from the people behind top SEO companies such as bluehatmarketing.com.
Working with qualified SEO experts means taking the guesswork out of the equation. You can have a truly effective SEO campaign and strategy from the beginning. As the website grows, you can learn more about different aspects of SEO and how you can handle more SEO work yourself by asking questions and working closely with the SEO experts assisting you with your site.

Young Upstarts is a business and technology blog that champions new ideas, innovation and entrepreneurship. It focuses on highlighting young people and small businesses, celebrating their vision and role in changing the world with their ideas, products and services.