Asian Exporters Drive e-Commerce Growth: eBay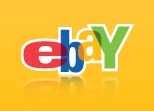 We've always known anecdotally that Singaporeans spent a lot of time - and money - on e-commerce, buying a whole range of goods from fashion to jewelry. But what most don't realize is that Singaporeans actually sell plenty of goods online as well. According to the first-ever
Asian Exporters' Index
launched by online auction and shopping platform
eBay
, Singapore-based exporters on the site have the second largest sales in Southeast Asia after Thailand. The report also highlighted that the product categories that Singaporean exporters supply most are (1) Jewelry, gems and watches, (2) Clothing and accessories, (3) Business items for industrial and office use, (4) Toys, and (5) Computers. Singapore primarily sell on
eBay
's US, UK, Australia and Germany websites, with purchases from Brazil among the fastest growing.
eBay
says the
Asian Exporters' Index
demonstrates the important role the company plays in the development of e-commerce in Singapore and throughout Asia, providing a source of job and wealth creation. "
eBay
is leveraging its export-trade platform to provide global opportunities for merchants in Singapore and increase selection for consumers worldwide," says Jason Lee, Head of
eBay
Southeast Asia and Middle East. The
Asian Exporters' Index
looks at some of the most successful businesses selling on
eBay
from across Asia. These businesses are exporters from around Asia including China, Hong Kong, Japan, Thailand, South Korea, India, Singapore, Malaysia, Indonesia, Philippines and Vietnam. The information is based on internal
eBay
data and the results of a Nielsen online survey conducted among
eBay
sellers with annual sales over US$100,000 based in China and Hong Kong.
Daniel Goh is the founder and chief editor of Young | Upstarts, as well as an F&B entrepreneur. Daniel has a background in public relations, and is interested in issues in entrepreneurship, small business, marketing, public relations and the online space. He can be reached at daniel [at] youngupstarts [dot] com.