The Rise Of The Virtual Office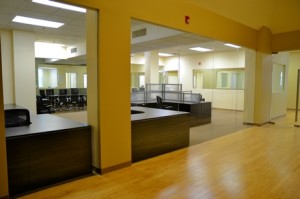 We've long suspected that many new businesses are eschewing traditional office solutions for a virtual office, but a recent end-2010 financial study conducted and compiled by the
Office Business Center Association International (OBCAI)
that surveyed 442 office business centers shows a significant acceleration in virtual office growth in 2009, to 18.3% from 7.8% in 2008. This growth is attributed to a number of factors - the late 2007 economic recession, ashift in workplace habits and preferences, as well as the growth of inexpensive technologies that enable entrepreneurs to work away from the traditional office space. The virtual office provides entrepreneurs everything necessary to run a business in a professional setting, including a permanent mailing address, phone number and call answering, coupled with on-demand meeting rooms, administrative support and business services. It's not a surprise then that more businesses are choosing such an option as a means to launch companies and test new markets. Aside from startups, virtual office solutions are often the choice for businesses looking to reduce costs and align their workplace with business needs, the mobile worker, and the home-based workforce of businesses in need of leveraging their professional image and network. "Co-working or virtual space has been the largest growth component of our industry over the past five years," says Carolina Rendeiro, president of
OBCAI
. "Most noticeably during the past two years of the global economic downturn; it was the ideal solution for start-ups and companies right-sizing. The virtual office provided a great ROI for these groups, and in turn, for the office business center." According to virtual working statistics provided by
Davinci Virtual Office Solutions
– a provider of virtual support solutions for businesses worldwide servicing over 8,000 virtual office clients – more than two-thirds of U.S. workers are engaged in some virtual work, 46% engage in virtual work at least once a week and 14% do so daily. The vast majority of them (91%) agree that virtual work saves their companies time and money. Beth Monroe, president of boutique financial staffing firm,
JustinBradley
loves the flexibility she found for her business through the innovative workplace solutions provided by Washington, DC-based
Metro Offices
.
"
Metro Offices
has made it easy for
JustinBradley
to expand our business into other markets and right-size as needed," explains Monroe. "The short-term leases and variety of local conference rooms
Metro Offices
offers is a unique find in the D.C. area, and is something that has helped the
JustinBradley
team become the business it is today."
Daniel Goh is the founder and chief editor of Young | Upstarts, as well as an F&B entrepreneur. Daniel has a background in public relations, and is interested in issues in entrepreneurship, small business, marketing, public relations and the online space. He can be reached at daniel [at] youngupstarts [dot] com.