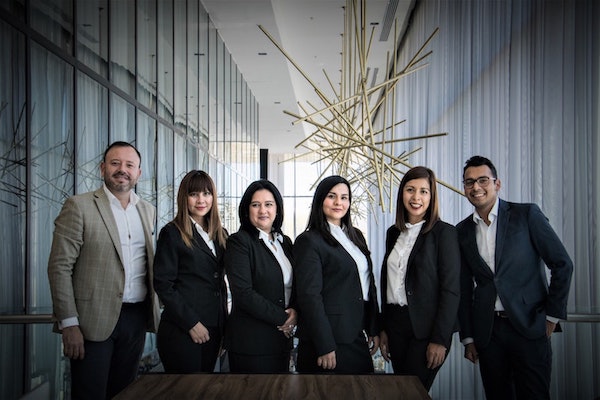 by Thomas Keil and Marianna Zangrillo, authors of "The Next Leadership Team: How to Select, Build, and Optimize Your Top Team"
When you're living in the fast-paced world of startups, every day is an adventure. Your vision and ideas are the fuel, and your ambition pushes you beyond what you thought was possible.
But there's a catch: Turning your big ideas into the next big thing takes more than passion and a killer business plan. You'll need the right team surrounding you, a leadership team that's willing to set their sights high and turn your dreams into reality.
This article takes a deep dive into the art of assembling a high-caliber leadership team that could turn even a B plan into a success story.
The Challenge: Designing Your A-Team
Every startup founder — whether a fresh graduate with a groundbreaking idea or a seasoned executive taking the plunge into entrepreneurship — faces the same challenge: building a leadership team that's agile enough to handle a startup's early wild ride, yet robust enough to manage its growing pains as the business scales up.
In its early days, a startup is driven by experimentation, rapid learning, and frequent pivots. But the growth that follows demands structure and a sound, strategic direction. As a result, your leadership team's composition may undergo several iterations.
As Bracken Darrell, former CEO of Logitech, explained to us:
Some of my people are former entrepreneurs…. But now we need to look much more for the needs of the overall company and prioritize them above the needs of their direct area of responsibility. Not every one of them is going to like that, and some may decide to leave.
What does this mean for you as a founder? Envisioning your startup's short-, medium-, and long-term needs is a crucial aspect of team design, as they shape the team's composition, its formation, and its development.
Team Composition: Who's on the Team?
A startup's initial leadership team usually consists of its founding members. But will the skills and talents that ignited the enterprise be enough to drive its growth? Usually not.
Aim to populate your leadership team with members who possess an entrepreneurial spirit but also offer structured managerial abilities. This magic formula involves pairing your high-energy, entrepreneurial "doers" with wise and experienced "adults in the room" who will provide a steadying influence as the company grows.
Google, for example, astutely brought on Eric Schmidt to introduce the necessary structure that propelled the business's scalability.
Box, the California-based enterprise cloud company, is a similar case study. As Box grew, its CEO, Aaron Levie, identified the need for more structure and coordination and brought in experienced leaders to guide the company through its growth phase. Levie hired a chief operating officer to assist in recruiting experienced leaders known for managing such transformations.
Of course, finding the right talent to complement your founding team can be particularly challenging when your startup is still proving itself. You'll be competing with well-established companies offering handsome paychecks, stability, and proven track records.
Even though these hurdles are high, securing your A-players should be your top priority. They might be harder to coax away from corporate roles, but their value in a startup setting can truly be game-changing. 
Team Formation: How Do Team Members Work Together?
While selecting your dream team is a feat in itself, it's not enough. You now need to shape the group into a tight team.
In many startups, the founding team has preexisting relationships that boost camaraderie. However, the real challenge lies in integrating newcomers into the fold.
Consider the example of Intel's founding team: Robert Noyce, Gordon Moore, and Andrew Grove. They knew each other from their previous roles at Fairchild Semiconductor, had a deep mutual trust, and learned to leverage their very different personalities.
As Intel started to skyrocket, they hired executives from other companies, but integrating these individuals into the team was challenging. Where Gordon Moore could once mediate between the often-diverging personalities of Robert Noyce and Andrew Grove, within the growing team, Grove's brash personality came out forcefully.
You must also ensure that the structure new members bring doesn't stifle the entrepreneurial spirit that's been driving your startup forward. The key is to strike a balance that preserves your startup's dynamism while instilling some predictability and control.
Setting behavioral norms, outlining shared goals, and creating an environment that encourages openness, creativity, and learning can shape how your startup operates, how your team interacts, and, ultimately, how successful your startup becomes.
Team Development: How Does the Team Evolve?
Keeping your startup's leadership team relevant amid rapid organizational changes presents the next challenge. Goals and directions frequently change as your startup pivots. The question is: How will your team evolve?
Performance measurement in a startup leadership team should reflect high degrees of uncertainty, rapid change, and the need for experimentation and learning. Targets, metrics, and incentives need to evolve as the organization does and account for the inevitable failures arising from exploration.
As your startup matures, different skills will undoubtedly become necessary. Leaders who thrived in your startup's early days due to their unfettered entrepreneurial drive might struggle when structures and processes become a priority. When it does, you must have the courage to make hard calls. Will current team members be able to adapt, or are replacements required?
The Takeaway
Building a top-notch startup leadership team is a marathon, not a sprint. It requires constant evaluation, fine-tuning, and a willingness to adapt to an ever-changing landscape. But the reward is worth the struggle. With the right team in place, a startup can do more than just succeed; it can redefine the limits of what's possible.
Thomas Keil is a partner at The Next Advisors and a professor at the University of Zurich, Switzerland, where he teaches strategy and international management. Marianna Zangrillo is a corporate leader, business angel, investor, author, and partner at The Next Advisors. Their new book is "The Next Leadership Team: How to Select, Build, and Optimize Your Top Team". Learn more at thenextadvisors.ch.