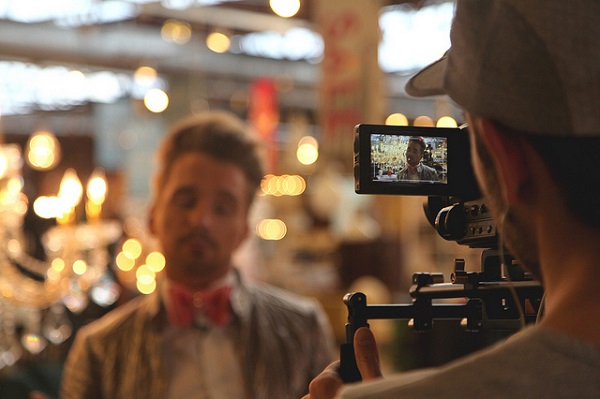 There's no doubt that video production is a hot topic today. With the growing popularity of social media and the Internet, it's never been more important to tell your story well in a way that gets attention — and makes people want to watch more!
But what does that mean for you? If you're not careful, all those hours of expensive video production will go to waste because you didn't choose the right company. You need to know how to pick the right company for your needs. And there are some vital things you should keep in mind when choosing a video production company.
Here are three essential tips for choosing a video production company:
1. Check Reputation.
The critical thing to note about a company's reputation is that it should be based on the quality of its work. A good video production company will have a solid reputation for providing high-quality videos. You can learn about a company's reputation by checking out reviews online, asking other people who have used them, and checking out their website.
If you want to hire someone who has been in business for a long time, it is best to look for companies that have been around for at least five years. The longer they have been in business, the better their chance to build up their reputation and develop good client relationships.
Another essential thing to consider when looking at a company's reputation is whether or not they offer discounts to customers who refer new clients to them or provide referrals themselves. If they do, this could indicate that they are looking out for other people's interests rather than just doing what it takes to make money themselves.
2. Customer Service.
Customer service keeps clients coming back and can make or break the relationship. A good video production company will be able to provide excellent customer service, but how do you know if they are?
Most companies have customer service policies to ensure clients are happy with their experience. Some even go so far as to have dedicated teams of customer support staff who are available 24/7. If your company doesn't have this type of policy, it's time to start thinking about implementing one!
Here are some tips for choosing a video production company that offers excellent customer service:
Ask questions. You should always feel comfortable asking any questions you may have, but here are some specific ones that will help you determine if the company has enough resources available to answer them:
How many employees does your company have? This is especially important if you plan on making significant investments or hiring new employees for your business. A company with plenty of resources can help you save money by letting them handle things like accounting or bookkeeping instead of having someone else do it themselves.
3. Licensing.
Another thing you will want to consider when choosing a video production company is its licensing. You want to ensure that the person you hire is licensed by the state where they are located. Licensing laws vary from state to state, so you need to know your potential employee's licenses before agreeing on a job offer or contract agreement. Having this information means more clarity later down the road if there is ever an issue with someone needing to be appropriately licensed or something like that comes up later in their career as an employee of your business!