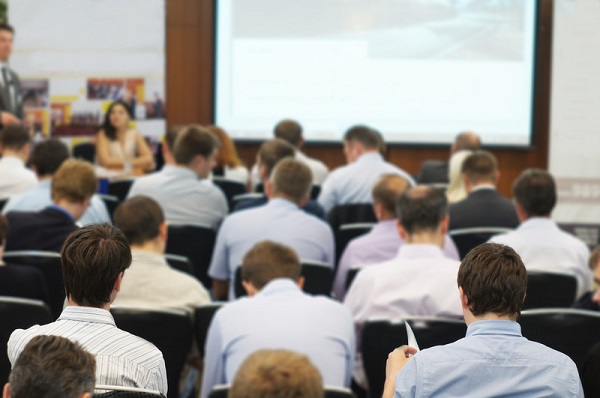 Successful businesses run deeper than having a solid product, a large customer base, and excellent customer service; they put work in with other players in the industry to establish their presence and form meaningful connections.
Although there are many suitable events for you to attend, there's nothing more beneficial than hosting your own.
1. Boosts Brand Awareness.
Business growth and brand awareness go hand in hand. While hosting your industry event, your guests will become familiar with you, which will lift your brand's status higher. When you interact with other people at your event, you have the opportunity to talk about what your brand is all about and how you could benefit them.
If you rely on talking alone at your event, your brand may not stick in everyone's mind because you won't have time to talk to everyone deeply. Therefore, you should have marketing signs posted by Easy Signs, which will have your content ready within 24 hours and they deliver anywhere in the USA.
2. Creates Unique Opportunities.
When you have fellow industry players in one space, you have the chance to seek out new opportunities. For example, you may find new clients, partnerships, sponsorships, and helpful contacts for the future. All of these will contribute to your business's growth, which is what hosting an industry event is all about.
As well as inviting fellow businesses, you can host an event for jobseekers, which could help you secure fresh talent eager to work at your company. Alternatively, you can give career-thirsty people a look at what working at your business is about, which may boost applications when you next post an opening.
3. Allows for Exchanging Ideas.
Running a successful business can be challenging because there's more than one way to do it, and you may find that someone at your industry event has methods that will make your operations smoother. By hosting a networking event, you're actively encouraging the exchanging of ideas, which may just help you to reach your next milestone faster and more efficiently.
4. Helps Build Social Skills.
Having great social skills is an essential part of running a successful business, so make sure you're getting in practice wherever possible. By hosting an industry event, you'll have the opportunity to speak publicly and see how other entrepreneurs communicate, which will help boost your confidence. When you can command a room at your event, you'll stand a better chance of leaving a lasting impression.
5. Provides Business Insights.
Knowing how your business is performing is essential for growth because it tells you what areas to work on. By hosting an industry event, you will have a chance to speak to others and get a clear picture of how you are doing. With this unique feedback to inform your growth strategy, you will know which strengths you already have, and which weaknesses need improvement.
6. Generate Revenue.
If you can bring an element to your event that's sought-after within your industry, you could charge admission and bring in a little revenue. For example, you may be able to have a thought industry leader talk at the event, which will encourage people to attend. If you do choose to sell admissions to your industry event, simply use a platform like Showpass.
Hosting an industry event gives you the opportunity to get in front of your peers and form meaningful connections, which are bound to help when it comes to future growth. If you pitch your event correctly, you'll leave your guests looking forward to the next event, and they may even spread the word for you.