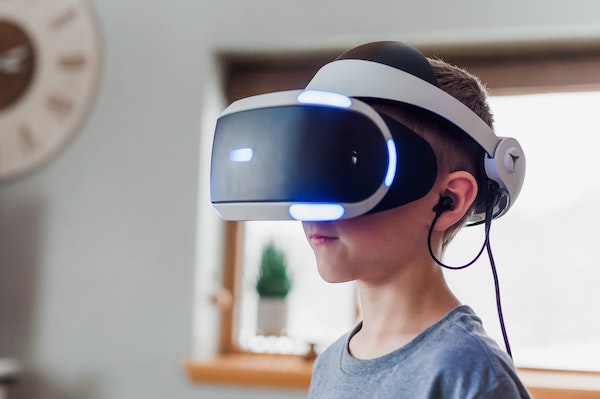 by Vasily Petrenko, CEO of Another World
Virtual Reality Videogaming is something once talked about only in science fiction books and then only spoken of with a mystical, far-off tone. Far from science fiction, Virtual Reality is a rapidly expanding entertainment industry with increasingly sophisticated equipment and gaming arriving on the scene nearly daily.
We are seeing the development of a new era of entertainment and gaming right before our eyes, where the player is more immersed than ever before. It is an exciting time to be involved with this industry for sure; one just has to have an understanding of the field and an enthusiastic approach for the future.
How Has VR Developed?
VR has been a topic that's attracted a great deal of attention since the first VR headsets, like the original Oculus Rift, first dropped onto the market over a decade ago. There was tremendous excitement then, and VR already had a solid fanbase, although it was in its infancy.
That being said, there has always been an eye for what's next in VR, and companies have consistently developed more sophisticated experiences and games as computer processing power has increased and technologies have improved. Now there are games being developed that are genuinely interactive versus just a headset being used to simulate a virtual world.
From a business perspective, this is an exciting time to be involved in the field as this technology expansion and utilization of VR technology continues to surge. A dedicated developer can create entirely new consumer experiences that will be unparalleled by anything else on the scene.
How The Industry Is Changing
There are several hurdles that need to be overcome in order to reach the true potential that VR technology has to offer. Most important is creating an interactive game versus simply creating another cookie-cutter experience like we have seen developed alongside many of the significant headset releases.
This is where the idea of combining virtual reality with large-scale spaces is becoming more and more attractive. Instead of having a small space in someone's home, a virtual reality course is assembled in a suitable building, much like an Escape Room in size. Then players equip their VR gear and work their way through a pre-arranged course that has been designed specifically to match the environment of the game they're playing.
Not only is this a fun and unique experience, but it also harkens back to the days of the arcade, where everyone would gather, and the sounds of gaming and excited laughter would echo throughout the entire building.
Far from a lofty goal, these types of environments have already been developed and enthusiastically embraced by excited players looking to experience a new horizon of entertainment.
The Next Steps
The crucial part of developing this field is further understanding how to achieve the ultimate goal of creating unique games for consumers without sacrificing quality or player experience in the name of producing something faster.
More than a few AAA game developers have pushed to release games faster than they should have, much to the ire of the player base. For a developer, taking the appropriate time to develop a game showcases a passion for the craft. Additionally, it demonstrates to the players that the company is committed to releasing high-quality content for them to enjoy.
Many traditional gaming companies still need to remember that the player experience is the most essential part of their products. People don't want to do the same experience over and over; instead, they are looking for a new and memorable experience, something that VR offers in ample supply.
How Will This Change The Entertainment and Gaming Industries?
VR is going to be a game-changer when it comes to interactive entertainment. This technology is the worst it will ever be today and will be leaps and bounds better tomorrow. People will be able to jump, run, slide, and explore through virtual worlds, with dozens of other people joining them on their journeys.
These games, developed with care and attention to detail, indicate a shift in the industry from big-name series being the mainstay of gaming. Now, the future lies in creating these virtual experiences that people can explore and enjoy that will remind them of the first time they picked up a controller.
That feeling of magic, of wonder, will be what captures the future of gaming and its associated audiences. Virtual Reality is the final frontier for video games and entertainment, and the future is looking bright for those who want to make their mark on such a fantastic industry.
Vasily Petrenko, CEO of Another World, is an entrepreneur and business development professional with over nine years in the entertainment business. In 2014, Vasily opened the first Escape Room in his city. Shortly after, he began the company based on creating and delivering Escape Rooms worldwide, with dozens of operational locations currently operating.