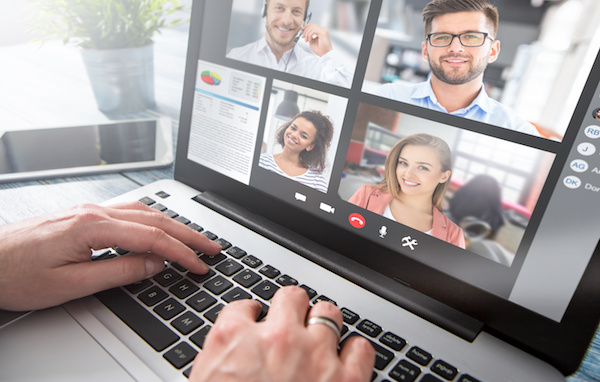 Equity is relatively easy to achieve when all participants are present in the same physical space or most of the meeting time is spent in a virtual venue. However, establishing new norms can be challenging when people participate in hybrid meetings.
Make equitability a meeting priority by practicing accessibility (including captioning, transcriptions, and secondary languages) and diversity, inclusion, and accessibility principles.
Visual Equity
In-person meetings need implicit and explicit power dynamics that can be difficult to navigate. Gender, race, age, physical ability, seniority, income level, and communication styles affect team dynamics, affecting the quality of contributions and meeting participation.
With hybrid work returning to many workplaces, virtual meeting technologies have the opportunity to create a more inclusive experience for all. But this change also brings new challenges.
Prioritizing meeting equity is the best way to ensure that all attendees are equitably represented in a virtual meeting regardless of where they join from. To enable this, consider incorporating real-time closed captioning, videoconferencing, transcriptions, accessible slide decks and documentation, assistive listening systems, and qualified sign language assistance. 
Audio Equity
In virtual meetings, audio is arguably the most important aspect of equity. If people can't hear what's being said or consistently get the dreaded reverb sound, they will quickly tune out and most likely leave the event entirely.
With that in mind, IT and AV leaders must ensure meeting equity for onsite and remote attendees. This requires best-in-class audio paired with camera control systems for the on-premise space and usage of Neat devices.
Similarly, meeting leaders need to be mindful of how their actions impact the tone of the virtual space. For example, parents bringing their children into a video conference may unavoidably have young faces appearing in the background. Instead of chastising these parents, meeting leaders should welcome them and encourage them to let their children know they're participating in a work-related activity. This helps create a respectful, inclusive environment for everyone. It also supports a culture of accountability and respect that's important for teams working virtually.
Interaction Equity
While some of the same issues that may impact in-person meeting dynamics can carry over to virtual meetings, there are also new considerations. Gender, race, age, physical ability, and income level can all affect how people participate in team meetings.
For example, women are more likely to be assigned administrative roles that may hinder their participation in the meeting. In a virtual setting, they cannot contribute ideas and share information.
Incorporating interactive meeting tools such as chat functions, yes/no voting features, and breakout room functionality can encourage participation among all participants. Similarly, ensuring access to real-time closed captioning, secondary languages, transcriptions, audio recordings, and assistive listening systems can allow everyone to participate fully. Providing these types of access to virtual meetings lets more people be included in the conversation, ultimately leading to better outcomes for all.
Access Equity
In in-person meetings, many factors impact the participation and contribution of team members. Gender, race, age, physical ability, seniority, income level, and communication styles can all contribute to the meeting dynamic.
When it comes to a virtual meeting, these factors can be amplified. For example, discussing what new hobbies colleagues are taking up during the pandemic may sound tone-deaf to women managing unnecessary household tasks while working from home.
Thankfully, with the right unified communications tools, many inclusive practices that make in-person meetings more accessible can be replicated in a virtual setting. This is called meeting equity, and it's an essential element to consider as you prepare for a future of hybrid work. It's time to prioritize meeting equity and inclusion. The impact will be felt by employees, customers, and the communities you serve. You'll also benefit by ensuring that everyone has the opportunity to participate in high-impact conversations and reach their full potential.