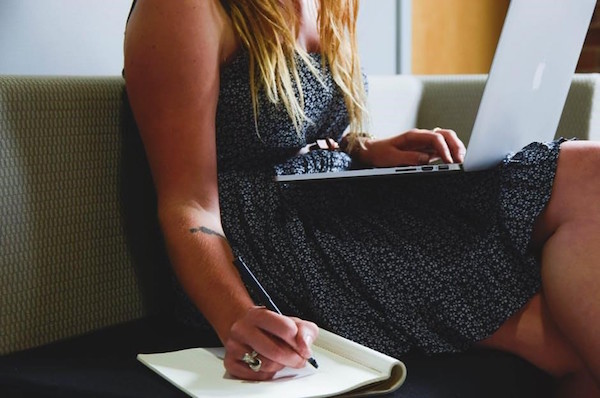 by Adrienne Greenwood, founder of Authority Accelerator Media & Publishing Inc
As an entrepreneur, one is constantly seeking new ways to stand apart from the competition and establish oneself as an authority within their field. Writing and publishing a thought leadership book can be an incredibly powerful tool in achieving this goal. Not only will it help you gain credibility within your industry, but it can also serve as a means of generating income and expanding your business. By publishing a book that showcases your unique insights and expertise, you are providing potential clients and customers with tangible proof of your capabilities. Additionally, a book can serve as an excellent marketing tool, helping you to attract new business and establish yourself as a thought leader within your industry.
With the right approach, writing and publishing a thought leadership book can be a highly effective means of achieving your goals and taking your business to the next level. Here are some of the benefits of being a self published author, and some tips on getting started.
1. Establish yourself as a thought leader.
Writing a thought leadership book is a powerful way to establish yourself as a thought leader in your industry. By sharing your unique insights and expertise with the world, you can demonstrate your authority and build a loyal following of readers who view you as an expert. This, in turn, can lead to increased opportunities for speaking engagements, media appearances, and consulting work.
2. Increase your visibility and credibility.
Publishing a book can also help increase your visibility and credibility in your industry. A well-written and well-researched book can attract media attention, which can lead to increased visibility for you and your business. Additionally, being a published author can enhance your credibility and make you stand out from others in your field.
3. Generate new leads and sales.
Writing and publishing a thought leadership book can also help you generate new leads and sales for your business. By including information about your products or services in your book, you can attract readers who are interested in what you have to offer. Additionally, you can use your book as a marketing tool to attract new clients and customers.
4. Building your personal brand.
A well-written and well-promoted book can help build your personal brand and increase your visibility online and offline. By showcasing your knowledge and expertise in a book, you can create a strong personal brand that sets you apart from your competitors and helps attract new business opportunities.
5. Creating passive income streams.
Publishing a thought leadership book can also help you diversify your income streams. Depending on your book's success, you can earn significant royalties from sales, which can provide a new source of income for your business. Additionally, being a published author can open up new opportunities for speaking engagements, consulting work, and other forms of revenue generation.
Once you've written and published a book, it can continue to generate income for you long after it's been written. Whether through book sales, speaking engagements, or other opportunities that arise as a result of your book, publishing a thought leadership book can create a passive income stream that can provide ongoing financial benefits for your business.
Potential authors should be aware that Amazon publishes around 2 million books every year. Without a marketing plan your book may struggle to attract potential readers and, in turn, you can have a hard time making money out of it.
So how much can self published authors make?
Estimates vary, but self-published writers on Kindle make around $150 per month on the lower end and up to $10,000 per month on the high end. It's important to note your KDP earnings are a function of different factors, including your selected category niche, audience size, and the type of book you are selling an ebook, paperback, or audiobook.
How To Get Started
Choose a topic that is relevant to your industry and that you have unique insights on.
Research your topic thoroughly and use data and case studies to support your arguments.
How To Price Your Book
Generally price your book between $2.99 and $9.99, this basically guarantees you the highest possible royalties on Amazon. Books that are priced below $2.99 receive only 35% royalties meaning authors have to sell a lot more copies to earn a decent profit.
We suggest keeping the price on average about $6, then you will qualify for the 70% royalty program as well as give you a chance at making a decent income.
Hire a professional editor (or ghostwriter) to help you refine your writing and ensure your book is well-structured and engaging. Work with a reputable publisher or self-publish your book using a platform like Amazon's Kindle Direct Publishing (KDP) or Draft2Digital, or Smashwords.
Which Format Is Best?
The ebook format varies so the format you choose to publish in will also affect your reach. MOBI and AZW are popular ebook formats, but they are limited to the Amazon Kindle. Publishing your book in EPUB format allows you to sell in most ebook marketplaces including Apple Books, Google Play, and many others..
In conclusion, writing and publishing a thought leadership book can be a powerful tool for establishing yourself as an expert in your industry, increasing your visibility and credibility, generating new leads and sales, and diversifying your income streams. By following the tips outlined above, you can make the most of this opportunity and take your business to new heights.
Adrienne Greenwood often writes about PR and business trends, mostly recently for Medium and Women On Business. She has enjoyed a diverse and varied sales and marketing career starting with cosmetic brands like Estée Lauder and Bobby Brown to luxury resort real estate before founding her own public relations & digital marketing agency.