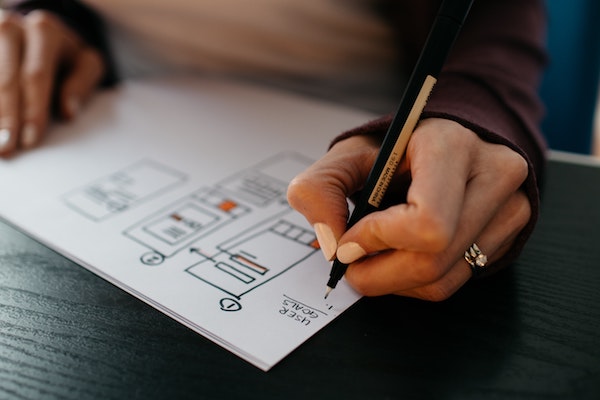 In recent years there has been a massive expansion of technology in the healthcare market. One of the key areas of development is mobile apps. Mobile technology is incredibly versatile, and has a variety of uses in healthcare, such as patient monitoring or assistance in taking care of conditions.
As an app developer, there are several benefits to branching out into healthcare, and we've compiled six reasons as to why you should enter this new market.
1. Many Providers want to Digitise.
Following the recent Covid-19 pandemic, the benefits of having digital services were made more obvious than ever. With many patients unable to regularly visit a clinic, application-based medical services were sought out to bridge the gap. This has made mobile apps a staple of the healthcare industry, and many clinics are still looking to expand their selection of mobile apps that they can offer to their patients.
2. Both Patients and Providers need Apps.
Many aspects of the healthcare system can be easily digitised, creating markets for both healthcare patients and healthcare providers. Some apps can even target both groups, such as Electronic Health Record (or EHR) applications, which display a digital record of a patient's medical history. A healthcare app developer could even create two versions of the same app, one with less medical jargon for patients, and one with more detailed information to benefit providers.
3. Easily Gather Customer Information and Feedback.
As a digital health app developer, you are in a unique position where gathering key information about your customer is part and parcel of your application. The user data provided from your app can be used as part of your development cycle to inform which features users depend on, and what health conditions you could support in future iterations. In addition, gathering customer feedback is quick and simple, as many customers will be invested in improving something key to their healthcare experience.
4. Select from Several Monetisation Options.
Healthcare mobile apps can be monetised in a variety of ways, and developers have the luxury of choosing one that works best for them. Patient focused apps can offer free and paid versions, or an ad-based application with a subscription option to remove ads as well as unlock extra features. For healthcare providers, you can offer a subscription model that covers usage for any of the provider's patients and staff.
5. Cultivate a Dedicated Customer Base.
Mobile healthcare apps will quickly be integrated as part of a patients daily routine, quickly building customer loyalty in ways other application types can struggle to do.  In addition, you can build app engagement through reminder notifications, as well as notifications around any other relevant healthcare apps you are developing. If you develop a solid app that healthcare clients know they can trust with their data, many will be using your products for years to come from sheer force of habit alone.
6. Create a Product that can Save Lives.
Digital health app developers have fulfilling work in a way that few other app developers can claim to. Healthcare apps can make a world of difference to the patients they aid, transforming the way they can engage with the medical system, improving their quality of life and, in some cases, creating apps that can prevent patients from losing their lives. By developing healthcare apps, you can know you are changing the world for the most vulnerable members of society.