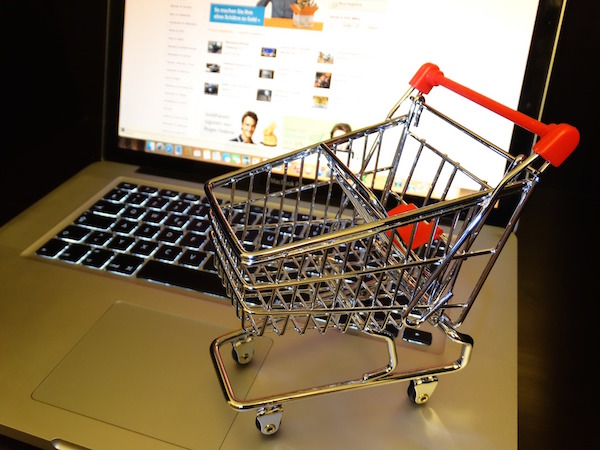 by Jason Streiff, president of Streiff Marketing
It's no secret that market saturation and a difficult economy have left consumers with fewer buying options. However, as a seller, you still have to compete with vendors who may be more established and better equipped to handle the influx of potential consumers.
How do you make your business and products stand out when every seller wants the same piece of the pie? While there is no one way to ensure that your business succeeds in this climate, there are some general strategies to help your business and products stand out to a wide range of customers.
Here are five proven tips to help sellers stand out in a sellers' market:
1. Do your homework.
Researching your target audience before attempting to sell anything will help you personalize your product descriptions and tailor your marketing materials for your specific audience. Creating a typical profile from the demographics takes time but ensures you don't waste valuable opportunities and resources on marketing that misses its target.
Ensuring your products can be found on a site people know and trust will help persuade customers to choose them over your competitors. Amazon is one example of this, and with Amazon marketing services, you can increase your chances of success by making it easier for your audience to find you.
2. Show how your products work.
Selling online gives you the benefit of reaching more people, but some customers still like to see the item they're buying in-person and see how it works before making a purchase.
You can help your business stand out by combining online shopping with videos demonstrating how the products work. This is the next best thing to testing products in-person and can make all the difference in helping customers decide whether to purchase a product. An easy-to-follow step-by-step guide can further help them envision using the product for themselves.
3. Listen to demand.
Standing out against bigger businesses can be as simple as listening to demand. You may have an advantage as a smaller business because you can provide more personalized service to your customers. One example is using a mailing list to communicate with them about relevant products, asking them what they think, and using their feedback to provide better experiences.
You can also share content related to the problems your product solves and encourage interaction on your blog or social media posts. People want to feel like products are designed with them in mind, thus product stories and solutions to pain-points are great ways to make them feel included.
4. Focus on your unique selling point.
A common mistake is to target everyone with the same product and hope as many of them as possible respond by making a purchase. Instead, focusing on one selling point, no matter how niche it is, can be the better option as this makes your product stand out from other products on the market.
Although people want a choice, having too many options can mean they choose someone else's product over yours. However, if customers are looking for something very specific that you offer, they will be more likely to purchase from you if you focus on this unique selling point.
5. Look for upselling opportunities.
Upselling can be a big source of sales for your business, particularly if the products you sell are designed to be durable. If you're appealing to a specific type of customer, you don't want to wait until they need a replacement to make another sale.
You can create segments in your newsletter that target people who have purchased specific items from you, then send them relevant product suggestions. These could include product protection at the same time or soon after purchase, discounts on further items within a set time-frame, or bulk buying options on items where replacement parts are frequently needed. Just ensure any contact you make is friendly and doesn't come across as using overly pushy sales tactics.
In short, if you reach the right people, communicate with customers, and focus on what makes your products great, you can ensure your business enjoys selling success.
Jason Streiff is the president of Streiff Marketing. Streiff Marketing has deep roots in the Amazon seller and vendor space and helps brands succeed on Amazon Retail and Amazon Marketplace. In Farmington, Utah, Streiff Marketing has helped brands across the country excel in their Amazon marketing strategies on the world's largest and most competitive marketplace.