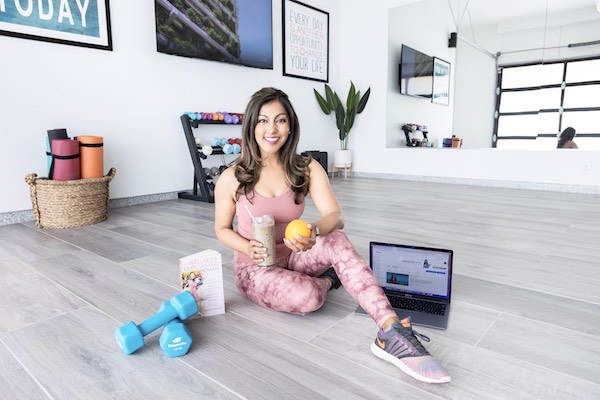 Fitness is an important part of our everyday lives. The onset of the pandemic saw the closure of many gyms around the country as people turned to digital channels to meet their fitness needs. In fact, according to a recent survey, the majority of Americans do not plan to renew their gym memberships after the pandemic.
Fortunately, as a fitness coach, you can take advantage of the expanding online market. Continue reading to learn ways you can make big money as a fitness coach.
1. Have a Virtual Studio.
One of the best ways of making money as a fitness coach is by moving your fitness classes online. When you run a virtual studio, you can reach more clients from all over the world. You no longer have to align yourself with clients' schedules.
You can also create exclusive offerings for your most loyal clients. Any fitness practice can expand its reach and revenue by having an online fitness studio that helps it reach a wider audience. You will make money as clients purchase subscriptions to access:
Live workouts

Specialized workshops and courses, including motivational talks and nutrition advice

Complementary videos, including client and subscriber stories
If you have already established an online audience, you only need to choose a streaming platform that allows you to sell one-off purchases and subscriptions.
2. Launch a Fitness App.
A fitness app will make your online fitness center even more accessible to both existing and potential customers. A fitness app allows customers to view videos from:
Most people might ask, why not just use YouTube? With YouTube, there is limited transparency and control. You will be subject to the ever-changing algorithms and monetization schemes, making it harder to generate income.
You should partner with a custom software development company to help you create a fitness app that includes on-demand videos or a mixture of live content and videos. Ideally, you should go for an app with an OTT platform that gives you full control over the potential to make money.
The right OTT platform should:
Include a payment system that allows you to set your price and sell subscriptions

Handle all tech, meaning that you don't have to hire or manage a development team 

Own customer support by outsourcing commonly asked questions to save you time and money
With a reliable OTT platform, you only need to focus on creating amazing content.
3. Leverage Social Media.
You need to promote your online fitness studio to drive revenue and increase your client base. This is particularly important if you are just starting to build your online presence. A great place to start is by posting fitness videos on social media.
Promoting your studio on social media could take many forms. For an established brand, social media marketing could involve contracting an Instagram influencer or sharing user-generated content from your satisfied clients. Social media platforms are the perfect vehicle to enhance awareness and create excitement regarding your online offerings.
4. Create Digital Downloadable Products.
One of the most effective ways of making money online as a fitness instructor is by creating digital downloadable products. These products can include fitness journals and workout plans. Downloadable content will continue to generate passive income for years, yet it only needs minimal maintenance. You should take advantage of PDFs because they are easy to create. You don't require hours of editing to update your content. You will attract clients who prefer reading before subscribing.
5. Offer Free Trials.
Offering free fitness trials is an effective way of attracting new customers. Free trials encourage new customers to give your subscription app or online studio a try. The majority of people who sign up for a free trial eventually convert into paying customers.
Summing Up
Today, people are more concerned about their health than ever before. This makes fitness coaching a straightforward way for fitness instructors to make money. However, if you want to diversify your income as a fitness coach, you need to get creative. Use the above ideas to boost your income and make your business resilient to tough economic times.