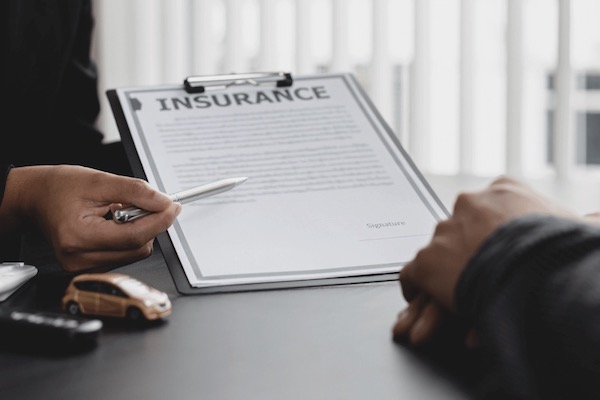 Most people only think about life insurance when they need it and have a family to protect. But many people don't know that different life insurance policies offer benefits and coverage. So it's vital to understand your options and ask for the extra benefits and coverage you need.
This article will discuss some extra benefits and coverage you may want to consider when purchasing a life insurance policy.
Why do you need life insurance?
If you've got a family or other loved ones who would be financially affected if something happened to you, you should consider purchasing a life insurance policy. But even if you're not currently in a position where your death would create financial hardship for others, there are still several reasons you should invest in life insurance. A life insurance policy, for instance, might bring peace of mind in knowing that your relatives will be financially secure if something were to happen to you.
How to shop for life insurance?
Understanding the different types of policies available and the features offered is essential. In most cases, there are four basic types of life insurance: term life, whole life, universal life, and variable universal life. Each type has its features and benefits, varying depending on the insurer. So it's essential to ask about these features when shopping for a policy and ensure you get the right coverage for your needs.
In addition to understanding the different types of policies available, it's also essential to know how much coverage you need. Your coverage will depend on age, income level, debts/liabilities, etc. So before buying any policy, consult an expert to help determine how much coverage is right for you.
Finally, don't forget to ask about extra benefits and coverage available with your policy. It could include accidental death benefit riders or waiver of premium riders which allow premiums payments to stop temporarily or permanently if the insured becomes unable to work due to illness or injury. By asking about these extra benefits and coverages, you can ensure that your policy provides all the protection your family needs in case something happens to you.
What extra benefits should you ask for?
Now knowing a little bit more about life insurance and how to shop for a policy, let's look at the extra benefits and coverage you should ask for:
Funeral expenses: Most life insurance policies will cover the cost of your funeral and other related expenses. But if you want your policy to cover more than just the basics, you'll need to ask for a rider for life insurance that covers funeral expenses.
Living benefits: You may be able to get a life insurance policy that pays out benefits. At the same time, you're still alive if you're diagnosed with a terminal illness or suffer from a chronic condition. This coverage can be used to help cover the costs of medical treatment, long-term care, or other expenses.
Accelerated death benefit riders:  If you are diagnosed with a terminal condition and are not projected to live more than a specific number of years, you can get a portion of your death benefit early. The money from this rider can be used to pay for medical expenses or other costs associated with your terminal illness.
Waiver of premium riders: This rider allows you to stop making premium payments temporarily or permanently if you become disabled and cannot work. In most circumstances, the firm will waive the premiums for the duration of your disability.
Accidental death benefit riders: These riders provide an additional death benefit if you die due to an accident. This benefit can vary depending on the insurer, but it's typically a percentage of your life insurance policy's death benefit.
By asking for these extra benefits and coverage, you can be sure that your life insurance policy provides all the protection your family needs in case something happens to you.
The risks of not having life insurance
Like most, you probably don't think about life insurance until something makes you realize you need it. But the truth is, life insurance is one of the most important purchases you'll ever make. And if you don't have it, your family could be left with a financial burden they may not be able to handle.
Consider this: If you die tomorrow, would your family be able to cover all your final expenses? If you have life insurance, they won't have to worry about coming up with the money to pay for your funeral or other related costs. But your family will be responsible for these costs if you don't have life insurance. Depending on the estate size, they may also have to pay taxes on any inheritance they receive from you.
In addition to covering final expenses, life insurance can help your family maintain their current lifestyle if you're no longer there to provide an income. Suppose you're the primary breadwinner in your household. Life insurance can replace your income and help your family keep up with mortgage payments, pay for child care, and cover living expenses.
Without life insurance, your family could be forced to make significant sacrifices in their standard of living or even become homeless. So if you don't have life insurance, now is the time to get it, and it's the best way to protect your loved ones from a financial burden during death.