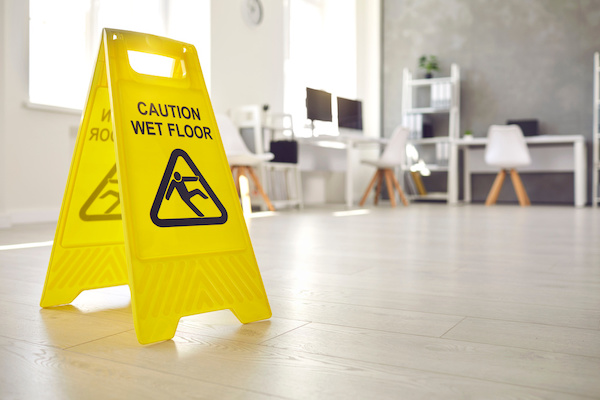 As a business owner, part of your primary responsibility is looking out for your employees' health and welfare. And one way to maintain and promote your workforce's health is by providing them with a clean work environment. A clean workplace will reduce your employees' risk of getting sick, which could compromise their productivity and the success of your business. Furthermore, a clean and organized commercial property can leave a positive impression on your visiting clients.   
However, maintaining the cleanliness of your workplace may not always be easy, especially if you and your employees are often busy running the company. Thankfully, commercial cleaning companies are available to provide for all your commercial cleaning needs, helping create a pristine environment.  
So, to find the best cleaning services possible, here are a few steps to follow so that you'll hire the right one.  
Ask For Referrals.
One of your best sources when looking for reputable commercial cleaning services is referrals from your business networks or friends with businesses. Perhaps your colleagues from the industry have hired commercial cleaning services for their companies. You can ask for their recommendations to get you started on your search and narrow down your list.   
After you've listed a few cleaning companies, browse their company websites individually and check the next page for more information about their background and services. Preferably, you should go for a commercial cleaning company that can propose a customized service to meet your business' cleaning needs.   
Read Client Reviews.
Input from previous clients is among the most reliable ways to judge one's service. You can identify the strengths and weaknesses of each commercial cleaning company on your list.  
Their customer reviews will also give you an idea of the quality of their services and how satisfied their previous customers were. So, read through their client reviews and find the most reputable businesses with more positive feedback from satisfied customers. If possible, you may seek personal testimonials from their previous clients too.  
Know More About Their Experience.
Commercial cleaners are often required to have years of training or experience to hone their skills. Commercial cleaning isn't the same as residential cleaning, wherein the primary responsibility is to help homeowners keep their homes clean. With commercial cleaning, the cleaning staff must know how to clean larger spaces and make the areas look professional and presentable for both the employees and clients. Besides the offices, they must clean the other rooms in the building, like restrooms, office kitchens, cafeterias, conference rooms, and other high-traffic areas. 
That said, it's more advisable to hire a commercial cleaning company known to be in the industry for several years. With their long years of experience, you can ensure that their cleaning staff has experience in cleaning different commercial buildings and is equipped with the necessary skills.  
Inquire About Their Special Or Unique Services.
Although many commercial cleaning companies are available in your area, not all of them offer the same services. Hence, when considering a cleaning company for your business, ask for more information about the unique services they offer, which you probably won't find from other companies.  
For example, if your office is carpeted, you may need to find a commercial cleaning company that offers carpet cleaning as part of their cleaning package. Another example is if your business is in the medical or healthcare industry (e.g., hospital, dental clinic, pharmacy). In that case, you'll need to hire a commercial cleaning company who are experts in cleaning and disinfecting a specialized work environment.  
Conduct Thorough Background Checks.
Some of you might be surprised why background checks are necessary when hiring a commercial cleaning company. Keep in mind that when availing of their services, you're giving these cleaners access to all the rooms and office tools, equipment, and essential documents in your space. Although you wouldn't want to think about random cleaners going through your stuff, but imagine if you had hired someone with a shady background that would use this as an opportunity to steal whatever valuables you have. 
Therefore, to avoid such a scenario, take your time to conduct thorough background checks on your potential cleaning company. Moreover, you may ask them if they have any policies regarding carrying out mandatory background checks on their cleaners or employees. Picking a commercial cleaning company that takes the time to check on their employees will give you peace of mind and reassure you that the people cleaning your commercial building are skillful and trustworthy. 
Get A Quote.
With at least one or three commercial cleaning companies on your list, you can now ask for a quote from each of them to see if their price matches your company budget. When requesting a quote, explain your business needs so that they can develop a custom cleaning plan based on them. Their plan will allow you to get an accurate quote that not only suits your business needs but your budget as well. 
Wrapping Up.
Hiring the right commercial cleaning services doesn't have to be complicated. Remember that it's not only about hiring one that fits your budget. You also need to hire a commercial cleaning company with skillful and trusted cleaners who can meet your business' cleaning needs. Following these simple steps will help you find the most suitable commercial cleaning company.