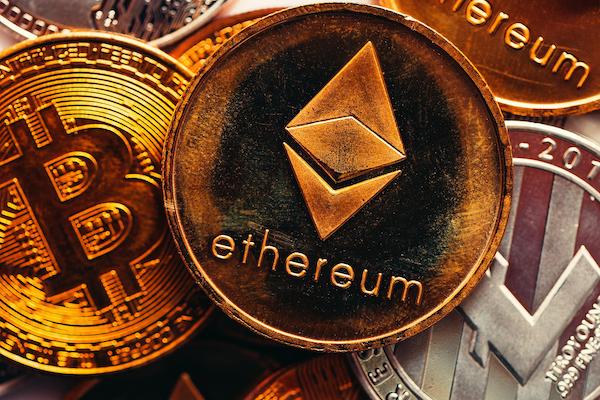 by Sviatoslav Pinchuk, COO of TradeCrypto
The possibilities that the crypto revolution brings are endless. Not only can you, our fellow "little" man, and we are saying this in a good way, enjoy having decentralized currency, but you can also function as our own bank, get interest by lending crypto to other blockchain users, and earn passive income. This is a fantastic idea, a strong statement that there is an alternative to central banks, and a real game-changer for the usual bank-customer relationship.
Whether you want to borrow crypto from your peers or open a crypto savings account, finding the right platform is vital. Or if you are a business owner who considers implementing crypto payments, we suggest you stay with us to learn about these platforms, as well as check out useful reviews or tutorials like these. Now let us have a look at some of the best crypto lending platforms, but not before understanding how this process works.
Crypto loans and lending platforms – In a nutshell
Borrowing and lending are peer-to-peer-based. This means that different users of the platform get connected for the transaction, with the platform being the mediator. Crypto lending works by taking crypto from one user and loaning it to another for interest or a fee. Usually, you must provide collateral as a guarantee before borrowing, and you cannot get your crypto back until you repay the loan. To learn more about how loans work, as well as all the major concepts, you can also check out tradecrypto.com.
What to keep in mind about crypto coin lending platforms
There are numerous options on the market, so you may be confused at first or think that there isn't much difference in which one you choose. That is not the case, because better security or a better annual percentage rate (APR) may mean the world to you in the long run. The most important things you should look out for include the size of interest rates, the amount to pay in fees, deposit limits, and the amount of collateral you need to start borrowing.
Here is the list of the four best crypto lending platforms, as of October 2022:
We should start with one of the most prominent companies and we may safely say one of the leaders in crypto loans and lending platforms. CoinRabbit is a decentralized and trustworthy crypto platform founded in 2020 in Estonia. It currently supports over 80 cryptocurrencies and is widely known for being flexible and fast. It offers users both the options to borrow crypto with an APR and to save crypto and lend it to other users. Read detailed review about CoinRabbit.
Pros:
Beginner-friendly and simple to use: a great solution for someone who has just found out about lending platforms;
Very light KYC (they just ask for email and phone), with great security at the same time – no breaches have happened so far;
Reliable customer support – they especially take pride in this. Most people on several renowned review sites such as TrustPilot have praised the quick and helpful response from the support team;
Great interest rates when you are lending – 8-10% APY (annual percentage yield);
Excellent for long-term goals.
Cons:
Does not support fiat currency;
If you are borrowing, the interest rates are pretty high compared to the competition, with as much as 12%-16% APR.
This Swiss platform originated in 2018 and is another great platform for beginners. Youhodler is the right choice for people who want to reduce their long-term risk by lending a variety of tokens. It offers a very large number of cryptocurrencies. The yield may not seem too attractive, as it is in the neighborhood of 5% APY, but we must stress that all accounts have zero lock-up and complete investment freedom. You are not obliged to stake any tokens here or follow a specific set of conditions that other platforms have.
Pros:
Great loan-to-value ratio (>90%);
A minimum loan of just $100 is great for beginners;
Multi HODL feature – you can simultaneously exchange your crypto into different currencies and earn interest;
24/7 live chat support.
Cons:
No support for clients from the United States;
High-interest rates on longer loans.
If low fees are your priority, Nexo should undoubtedly be your favorite. It is also one of the safest lending platforms since all accounts are insured by the expert digital security company, BitGo. Founded by TechCrunch founder Michael Arrington in 2017, the platform offers Nexo Bitcoin as their prime staking coin. Nexo is praised by borrowers, people concerned for safety, and some portion of lenders as well. It currently has over 40 million customers.
Pros:
Proven to be extremely safe;
Instant loans with extremely low fees, starting from nearly 0% APR;
Good APY when lending.
Cons:
You need to stake its native token to really get the benefits of that edge they bring;
Interest is charged for the money you use and for the days you borrow, and the charge is pretty high;
We chose this lending platform because it is a specialist crypto-investing platform. This may be the most professional platform of the bunch, while also getting a good response from beginners. How much yield you get on tokens will depend on two factors: which coin it is and the investment size. Just by following a couple of easy registration steps, you can earn compound interest in crypto, increasing your assets.
Pros:
Professional and specialized – experienced users can find many attractive possibilities and variables for versatile borrowing and lending;
Zero fees for making trades on the platform;
Security is impeccable;
Cons:
Rather high withdrawal fees;
BlockFi is no longer offering interest accounts to US citizens.
Conclusion
Some people think that trading and speculating is all there is to cryptocurrency. These diverse platforms prove that this is incorrect. After carefully inspecting their characteristics, you should compare them to your strategy model to find what works best for you. Either way, you can't go too wrong with choosing any of the selected platforms.
Sviatoslav Pinchuk, COO of TradeCrypto is a crypto journalist who simply bought some BTC for domestic needs in 2014 and then forgot about it till 2017. He got Etherium in 2017 by misclick and sold it in 2018 "just to try". After losing 1 Florida house on XEM in 2018, Sviatoslav finally decided to trade reasonably. He is one of the most analytical and data-driven traders in the crypto industry.