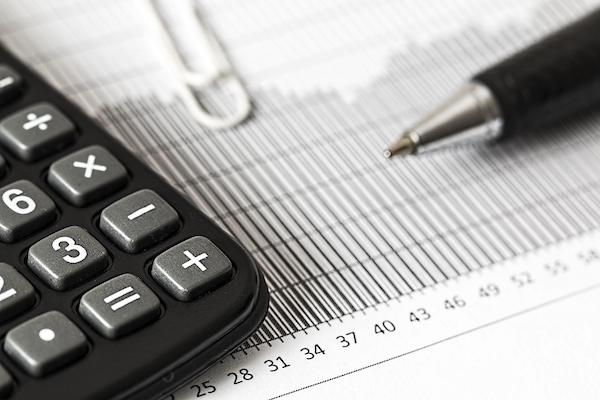 by Jamie McBrien, co-founder and director of optiBPO
Hiring an accountant can be difficult for entrepreneurs handling small businesses and startups. Most qualified and eligible candidates are employed in big corporations that can afford professional accounting services.
Small businesses thus turn to outsourced accounting services, even though it is commonly believed that accounting and bookkeeping must be done internally by businesses to keep their financial data private and secure.
Taking after the success stories of numerous newly launched businesses, we'd like to share the top benefits of outsourcing for accounting services in this article.
1. Financial Savings.
In general, most businesses consider outsourcing to be an additional, and thus unnecessary, cost to their operations. It is not at all the correct perception. In fact, the opposite is true.
The true value of accounting outsourcing is the cost savings. You only pay for the actual services used when you outsource your accounting. That is, you only pay your outsourcing partner when you require their assistance in particular accounting tasks.
The outsourcing of accounting services also eliminates typical employee expenses such as benefits, insurance, payroll taxes, and paid leaves. By outsourcing your accounting, you lower your overall operating costs.
Additionally, outsourcing accounting is cost-efficient, as third-party service providers offer their services at lower rates, especially if they operate from offshore locations where labor fees are significantly lower.
2. Reduced Time and Cost in the Hiring Process.
Recruitment can be a taxing process. It involves investing in resources every step of the way, from finding talent to conducting interviews and onboarding new employees. The recruitment process can eat up your company's time and money.
When you outsource, all recruitment-related expenditures will be shouldered by your provider. That leaves you with a great deal of cost savings, allowing you to allocate your company resources better.
3. Accounting Expertise.
Accounting professionals with industry certifications and qualifications are vital for your business, and it's easy to find high-caliber talent in finance and accounting outsourcing companies.
What's more, you can outsource roles for a fraction of the cost of hiring and training in-house staff. You don't have to worry about sacrificing quality either, as outsourced bookkeeping and accounting service firms must constantly improve their skills and qualifications to remain competitive in the market.
You can be confident that your accounting is in the hands of a dependable and knowledgeable team of accountants, provided you choose your outsourcing company wisely.
4. Measurable Metrics.
Outsourcing enables businesses to analyze key metrics that can drive business growth. Reports delivered on time can assist CFOs and business owners in making timely and well-informed decisions.
You'll be able to identify areas that require further improvement once you have key information. This can lead to improved results for your business. Your outsourced accountants can provide valuable weekly, monthly, and annual reports that will enable you to hit your business goals.
5. Innovative Technology.
The image of an accountant hunched over a pile of ledgers is a thing of the past. When you outsource your accounting services, you can expect that you're partnering with a company that uses modern technology, such as accounting automation software.
This tool is used by most businesses to save time and reduce the risk of inaccurate data handling due to human error. In addition, accounting software provides real-time reports to accountants, helping them identify and resolve potential problems early on. There's also a lesser likelihood of internal fraud thanks to accounting software.
Most accounting service providers are well-versed in automation tools such as QuickBooks, Sage, Visma, Xero, Microsoft Dynamics, SAP, and others.
The Bottom Line.
Starting and sustaining a small business is no easy task. You must work twice as hard to ensure the success of your company, devoting most of your time and energy to business operations.
Working with an outsourcing company specializing in accounting services lets you handle all your bookkeeping tasks in a timely and cost-efficient manner. Outsourcing your accounting indeed offers value to your company, employees, or customers.
Take control of your business finances through outsourced accounting services. They can help you make sense of how well your cash flow is going and where improvements are needed. A good accountant will likewise offer suggestions on how to improve the overall efficiency of your budding organization.
Jamie McBrien co-founded optiBPO in 2008 and has over 25 years of experience in organisational transformation, shared services, and outsourcing. He has worked with over 100 companies in the past 5 years to offshore a range of business operations to the Philippines. Jamie has a strong track record of building high-performing outsourced teams.