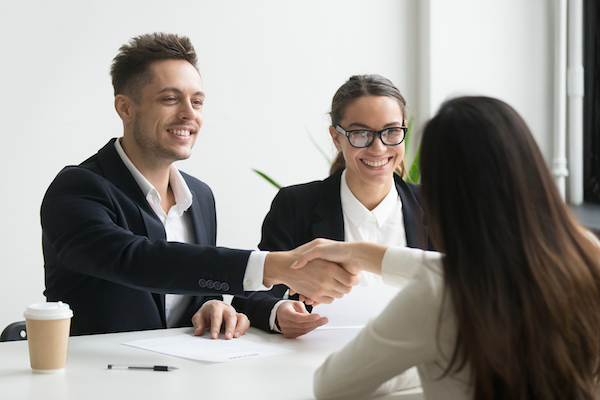 Setting up a recruitment agency can cost a substantial amount of money if you do not have a good business plan set up. That plan should have a detailed list of costs you will need to cover up-front. Some of the prices may vary depending upon your specific location, so you will always want to prepare to pay the high-end costs and be pleasantly surprised when you pay less.
If you are still in the planning stage, or haven't completed the financial parts of the plan, you will need to know a few things, such as the costs. Some are required before you open the doors for business, while others are optional. On average, a recruitment business setup cost will average around $24k, but let's break it down into more manageable sections.
Business Type – The type of business you create will affect the amount of registering your business entity in your area. Average costs are from $50 to $500.
Small Business Insurance – Since you are working online, you will want to get specialized business insurance and the basics to cover accidents or other incidents that a customer may use to sue. The average costs are from $500 to $2000.
License And Permits – This will vary depending upon where you plan to operate your business. Some areas will require a state license and county and city permits. The average costs of these can range from $50 to $700.
Lawyer Fees – It is always a good idea to have a business lawyer on your side. The cost of setting up the business with the help of a professional can cost you up to $1500, or more, depending upon how much support you are asking them to give.
Recruitment Agency Software – The recruitment agency software will be the bread and butter of your company, so choose wisely. This can cost you anywhere from $20 all the way up to $1000.
File Hosting Service – You will have a ton of information on your clients and the companies you will send them to. This can be expensive if you have the computer systems store it all. Finding an online hosting service is a better option, but it will cost you $300.
Accounting And Invoicing Software – Accounting is no longer something that you hand write out on spreadsheets. Many software choices can do all the work for you. They can also store, charge, and print invoices, so they are worth the money they cost. This can cost up to $1000, but as low as $100.
IT Support – This is optional for your recruiting company, but unless you are an expert at repairing computers and operating systems, it is a good idea to have some professionals ready to go. This can cost anywhere from $150 to $2000, or more if you need more support than the contract calls.
Office Expenses – Unless you own a building to work out of, you will need to pay rent. Utilities and WiFi will also be required, along with desks and computers. The average cost can be up to $10000 or more.
Payroll Costs – If you are just starting out, you may not need any employees yet, but you should still be looking ahead to pay for help when needed. The costs associated with payroll and insurance requirements can cost up to $3000 per month per person.
Extras – You will need cleaning supplies, office supplies, and so on. You may also have to pay for a website domain, designer, and other add-ons. These costs can be as little as a couple hundred up to $10,000 or more.
You can see that the actual costs of starting a recruitment business can vary drastically depending on what you want, need, and require. The area that you are operating the company in will be a huge deciding factor on the start-up costs, but on average, if you have a minimum of $24k, you should be able to get your business off the ground.