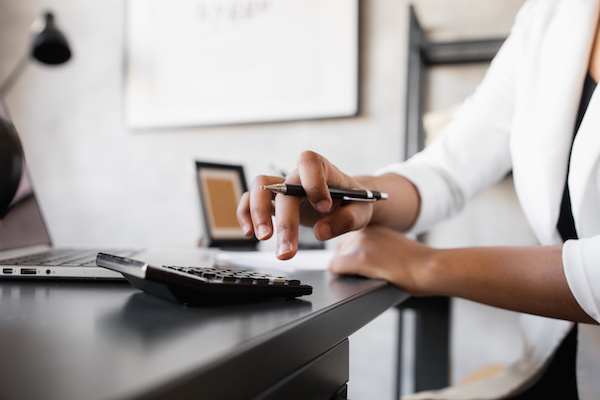 Managing a small business comes with many challenges. From hiring workers and ensuring their productivity to managing finances, it can be overwhelming.
According to 61% of start-up owners, overseeing a business cashflow is especially tricky. This is because money is critical for ensuring a solid financial future and reducing the likelihood of failure.
Many small business owners are total amateurs when it comes to business financial literacy. And if that is the case for you, it will benefit you to have resources like this available. This post will help you navigate the important initial decisions and the upcoming financial duties.
5 Tips for Managing Small Business Finances
1. Make finance planning strides at the start of your business.
Budgeting, accounting, forecasting, tax planning, and risk management are all part of a comprehensive small business financial strategy.
To truly understand your company's potential, you need to observe accounting reports and study financial statements at least every month. This will help you to set appropriate financial objectives, such as investing more money for expansion, or staff recruitment. Planning ahead of time is the greatest approach to ensuring financial stability.
2. Develop a budget and plan with it.
Creating a budget usually prevents cashflow crisis. It will help you accomplish revenue targets and correctly anticipate your company's profits by eliminating wasteful costs.
Ideally, you should start by developing an operational budget that outlines your predicted revenues for the fiscal year. This should contain all of the critical information regarding your company's costs and operational expenses.
An operational budget shows you if your costs are on track or if you're already falling off the financial deep end. After developing the operational budget, creating a cash flow budget is necessary to keep track of how much money is coming in and leaving out. This gives a good account of your businesses' liquidity position and always keeps you in the know.
3. Get a line of credit.
Obtaining short-term financing is another hack that may assist you in managing your small company finance and eventually expanding your company.
When you operate a business, a line of credit helps you meet several short-term finance obstacles that your budget can't handle at the time. For example, some small pharmaceutical businesses use lines of credit to invest in gene therapy analytical development processes. When such processes yield results, they stand to earn more revenue than they would for waiting behind to gather more capital.
4. Separate personal and business finances.
This is a tip most business owners don't adhere to. After deciding on a budget, resist the temptation to try and fund your baby company from your own finances by merging accounts or doing cross transactions. This can make you lose track of your financial competence and even incur unnecessary expenses. Always separate your finances!
5. Get a corporate card for business transactions.
Corporate credit cards help navigate the problems of digital purchasing for businesses. They also have a bigger credit limit than personal cards, allowing you to cover all company costs without compromising your personal liabilities. And in addition to assisting in the management of small business finances, they make transactions considerably easier especially for a growing organization like yours.
Final Thoughts
These are some simple methods for managing small business funds and keeping your operations operating effectively. Remember that you already have a lot on your plate as a small company owner. Avoid unnecessary expenses and always be ready to grasp opportunities coming your way.