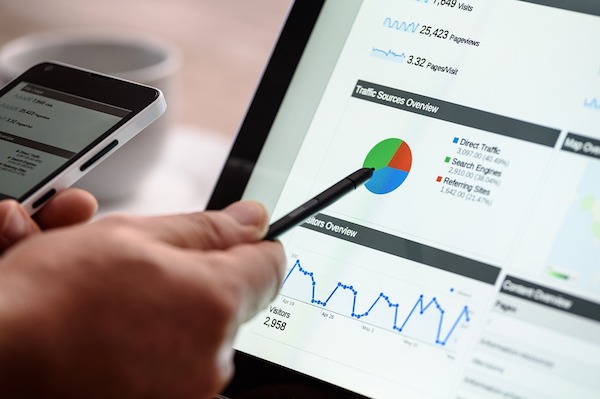 To run Google Ads Management, you must do more than just create a campaign, let it perform, and then do nothing. Choosing your advertising budget, targets, techniques to achieve your projected ROI, and more will take effort and experience by you. The account is undergoing a never-ending series of modifications, which presents both possibilities and hazards.
Unidentified risks can ruin your campaigns, lead to poor budget management, and even result in money being wasted.
How To Use A Google Ads Early Warning System
The early warning system for business PPC accounts serves the straightforward objective of informing your staff of unexpected emerging trends so that they may take prompt action. These occurrences or changes may be favorable or unfavorable.
An early warning system's main objective is to quickly recognize and assess these situations. The program aims to detect unexpected behavior in the dataset as early as possible. You can implement this program with the help of any dynamic Google Ads agency.
Early detection of the event gives you more time to make adjustments and prepare the best approach. Planning enables favorable outcomes to be maximized while minimizing the impacts of adverse changes, such as budgetary losses.
Problems In Campaign Management
Setting up a financial plan, maximizing expenditure, assigning funds, refining market targeting, creating and trying out new ad content, boosting incentives, optimizing landing pages, studying keywords, and several other duties are included in the lengthy series of management activities.
The plain fact is that you can only do some of these. The main cause of managers' frequent worry is time. Simply put, you simply don't have enough hours each day to manage every aspect of your marketing campaigns by yourself.
The idea of delegating important responsibilities to either a Google Ads management tool or warning system might make you uncomfortable, yet it relieves you of a lot of the monotony and labor. You can use this opportunity for other duties that call for human touch.
Tools For Google Ads Management And Monitoring
Finding the tools that perfectly suit your company can be quite difficult with several choices available. There are surely a few software options out there, even when you require a tool with a particularly specific function. To locate the features and tools that best address the particular issues your firm is currently facing, users need to invest more time in studying the many options. Consider trial offers, demos, and other options up before you figure out the best. It takes time and patience to become proficient with most of these tools, but you must also make sure all the various tools can "speak" with one another. If not, you'll need to perform multiple tasks in various settings at once.
How Does An Early Warning Tool Work
A great Google Ads management tool is something that makes the most of your efforts by rigorously and continuously evaluating your accounts and advertisements and delivering observations of notable and major data behavior abnormalities. To put it another way, a tool that alerts users to the most significant campaign improvements.
Additionally, this software ought to provide advice on the best strategy. This increases your productivity even more since you won't have to take the time to analyze the information manually.
The ideal Google Ads management tool can be compared to your go-to weather application. The app will not alert you each time a slight weather change occurs.
Broad Analysis, But Specific Insights
PPC Signal thoroughly examines every aspect but only offers insights geared toward your performance. Your ability to modify bad habits and capitalize on good ones is enhanced as a result. Additionally, the true value will influence your decisions rather than abnormal surges or other flaws in the information.