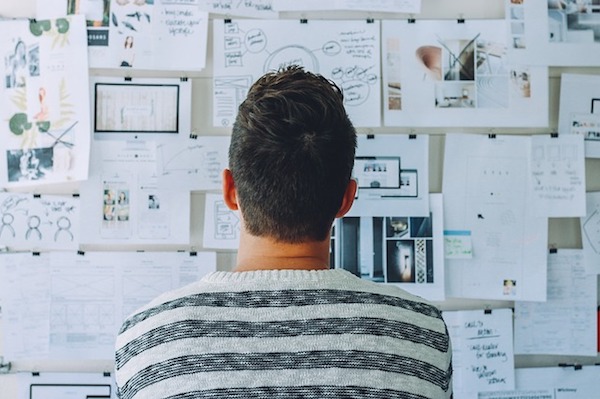 There are many reasons why people decide to start their businesses. Some want control over how they work and the time they spend working, while others want independence. However, you'll need a huge chunk of money to start, whatever your reason for wanting to start a business. Fortunately, there are many ways you can finance your startup and grow it into something profitable. Here are 15 of them:
1. Make Sure You're Eligible for Grants or Loans.
Your first step should always be to see if you qualify for any grants or loans that might help you financially. There are plenty of government-backed schemes available for startups. For example, The Prince's Trust offers funding up to £3,000 for young entrepreneurs. If you're between 18 and 30 years old and have an idea for a business, this could give you the boost you need.
2. Consider Cryptocurrency.
This currency is becoming more popular every year as investors look to make money online. Because cryptocurrencies don't rely on banks or governments, some believe they will soon become a major payment form. Bitcoin was one of the first digital currencies released onto the market, but there are now hundreds of alternatives, such as Ethereum and Litecoin. A bitcoin value calculator can tell you what your cryptocurrency is worth today.
3. Look at Venture Capitalists.
If you know how much money you need to raise, venture capitalists may be able to provide you with the funds you need. They usually invest in companies that have already proven themselves on the market, so you may not qualify. However, if you meet their high standards and convince them you're capable of great things, you have a good chance of getting enough investment to start.
4. Use Crowdfunding.
Crowdfunding platforms allow individuals to make small investments in startup ideas. By sharing your idea with other community members, you may find that someone wants to back it and help you succeed. This is especially true if you've got a unique concept, an interesting story, or a product that solves a common problem. While crowdfunding won't necessarily guarantee success, it does mean you'll have people who believe in you and want to support you.
5. Get a Loan From Family or Friends.
When starting a business, you may need to borrow money from friends or family. If this doesn't work out, though, don't be afraid to tell them no. Put yourself first rather than risk ruining a relationship because you didn't listen to your loved ones. Always repay your debts as soon as possible; otherwise, you'll lose their trust for good.
6. Apply for Funding Through the Government.
The government has programs designed to help new businesses get off the ground. You can apply for help through the Small Business Administration (SBA), which provides loans for startup businesses. The SBA also offers grants for certain groups of people who are disadvantaged in the workplace. They aim to create opportunities for everyone, regardless of their background.
7. Raise Money from an Angel Investor.
Angel investors are wealthy individuals who back new businesses in exchange for shares and a share of the profits. They often take a hands-on approach to running a company, so you'll probably need to sell some equity to attract a high-quality investor. However, angel investors are worth pursuing as they can offer you huge amounts of capital in return for a stake in your business.
8. Take out a Business Loan.
A business loan is a way to get money without giving away a big chunk of equity. This option best suits larger ventures looking to purchase physical assets and equipment. To avoid paying interest rates that are too high, make sure you find a reputable lender. Shop around to find a deal that suits you, and consider getting a personal loan to cover the cost.
9. Sell Items on eBay.
If you don't mind holding on to stock and shipping orders, you can use eBay to generate income while you build your business. There's a lot of competition on the auction site, so you'll need to find a niche to set yourself apart. For example, you might try selling rare items that few other sellers are interested in. Or, you could focus on selling items that are easy to source and ship. Once you've established yourself, you may even be able to move to a dedicated store.
10. Become a Consultant.
Many consultants earn good money by selling their expertise. They can work remotely from home or charge a fee for each hour they spend working. You'll need to find a subject area where you're knowledgeable, and you'll need to be prepared to travel to clients' homes. If you don't mind being on the road, this could be an excellent way to make money while building your brand.
11. Start a Blog.
Blogging is another way to build your brand and reach a global audience. It can take a long time to start seeing results, especially if you're struggling to find readers, but many successful bloggers eventually turn their hobby into a full-time job. You'll need to choose a blog topic and name to get started. Then, you'll need to keep posting until you build up a following. As well as writing content, you'll need to promote your posts through social media and other channels.
12. Rent Out Your Home.
If you live in a city center, you can rent your apartment for short periods. Websites like Airbnb let you advertise your space to visitors. Before signing up, ensure you know what's required of you as a host. If you're renting out a room rather than the entire property, you need to check with your landlord that you have their permission to sublet.
13. Start a Membership Site.
You can set up a membership site to sell access to additional content if you're skilled at a particular topic. This is a great option to keep earning money after the initial sale. You may need to build a website and integrate payment systems, but once you've done that, it should be relatively easy to sell memberships.
Final Words.
As a startup founder, you'll need to wear many hats. However, there are plenty of ways you can make money quickly as you develop your venture. From taking on extra shifts to selling unwanted items, there are options to suit every entrepreneur. The strategies, as mentioned earlier, are just a small selection of possibilities. If you think of more effective ways to make money, weigh the pros and cons and go for it!