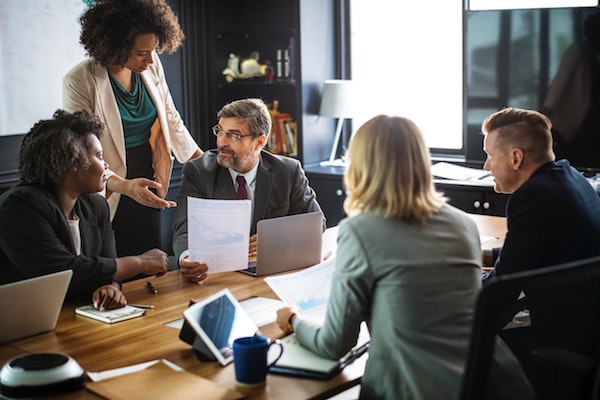 by Jennifer Apy, Partner & CMO with Chief Outsiders
When the market throws a curveball, it might seem like there is no light at the end of the tunnel. This is true if business executives assume their company can only compete the same way it has historically. However, resilient companies find a way to pivot.
Jim Collins' principles are mainly about building a great and enduring company from the ground up or taking a good company and making it great. However, suppose a company is struggling with a dwindling customer base, fierce competition, rising costs, or tapering demand. In that case, it might be time to reengineer the roadmap for success and apply Jim Collins' principles to engineer a life-saving pivot.
For larger companies to pivot, achieving the required change may involve applying entrepreneurial principles within an established organization. Management must not assume they have a recipe for success and must reevaluate the business on multiple levels, including how they manage their teams, make decisions, and evaluate risks.
How To Develop A New Roadmap
In the revised BE 2.0 (Beyond Entrepreneurship, 2020), all of the concepts introduced in Jim Collins' books published over the last three decades are woven into a roadmap for success – to help companies create the inputs that will lead to the outputs of every truly great company – superior results, remarkable impact, and lasting endurance. So for a company trying to pivot, here is how to apply these concepts to develop a new roadmap for success:
1. Have an Honest Conversation.
Confront the Brutal Facts – start an honest dialog with the management team about the company's current situation. To do this discovery work properly, lead with questions (not answers), engage in healthy analysis, and debate without blame (from Good to Great, Chapter 4). Finally, do not forget to evaluate First Who Then What to ensure business executives have the right folks on the bus, in the right seats, before they start driving.
2. Understand the Company.
Evaluate the company's core values as expressed by the Hedgehog Concept — what does the company care deeply about, what is the company best at (in the world), and what drives your company's economic engine. Without this understanding, creating a good-to-great strategy for the company that can be followed consistently is challenging.
3. Find the New Direction.
For every new idea generated that could potentially propel the company forward, avoid using prior rubrics or models used to evaluate or filter ideas. Do not be afraid to embrace the Genius of "And" (and ignore the Tyranny of "Or") and Try Lots of Stuff & Keep What Works (Fail Fast) within the Culture of Discipline.
4. Control the Culture.
Once the business executives have a winning direction, it will have a cascading effect on the entire brand. Think about what will create a Flywheel—figuring out what is needed to develop consistently better results, then following the pattern consistently—then reinforce it with a Cult-like Culture.  Avoid a Doom loop where a lack of leader-led inspiration and affirmation causes new initiatives to lose momentum and morale to fizzle.
5. Practice True Leadership.
Finally, practice Level 5 Leadership (personal humility combined with professional will), then layer on the principles (Fanatic Discipline, Empirical Creativity, Productive Paranoia) that guide the organization through unpredictable and chaotic situations they are bound to encounter but cannot control (think Pandemic, Financial crisis) to attain 10x Leadership levels.
If business executives need more prompts to spur the proper discussions to help set the right direction for the company, the twelve questions every company needs to ask themselves help apply principles from across his books into an actionable plan of analysis and execution for any company.
CEOs can quickly realize that the plan will not produce the change required to succeed when trying to create growth marketing plans.
However, introducing an added layer of insight around what is going to take the company to the next level – with the team discipline, processes, and strategic understanding that will create a "Flywheel" of success – helps to pave the way for implementing change in a way that will ensure maximum results. It often requires a radically different way of thinking than the norms that got the company where they are today.
Jennifer Apy is a Partner & CMO with Chief Outsiders. A 30-year marketing veteran, she cultivates key customer and market insights to guide effective marketing and customer-centric product development for a broad range of B2B and B2C companies from Fortune 500 to startups.