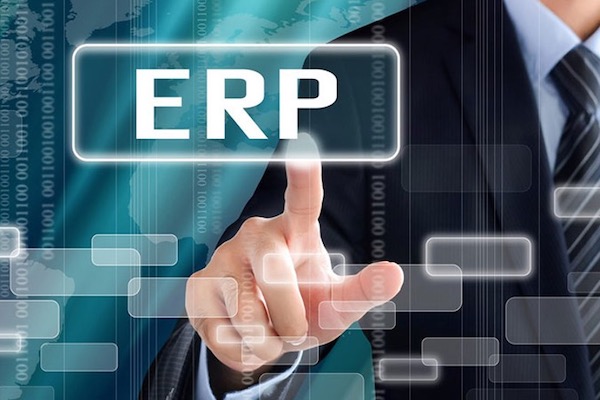 By the mid-1990s, ERP expanded beyond the manufacturing core and began to encompass core functions of an enterprise beyond finance and accounting, to include components like maintenance and human resource. At this point, businesses beyond the manufacturing sector like government and non-profit organisations began embracing ERP, signaling the tipping point for wider cross-sector adoption.
As businesses today are being pressured to disrupt or be disrupted, the role of ERP in business is changing. There is a high expectation on IT to keep pace and help solve business problems. Furthermore, today's cloud era is forcing business leaders to rethink their strategy, and in doing so, they have to overcome old perceptions of ERP as being merely transaction systems that work with data and create reports.
Given the complexities involved, it's no surprise that ERP software selection can seem like a daunting process. But with strategic planning, businesses can start to get clarity in their search, before narrowing down a selection, and finally pulling the trigger on the right solution.
Here are some steps to consider:
1. Examine and document processes, pain points and strengths across the entire business.
Indicate the desired outcome and then list out the business requirements that are needed to bring that outcome to life. An example of a pain point may be that it takes several days for a department in the business to pull the data together for a report. A desired outcome is to have that department be able to do so within hours, if not minutes. The corresponding business requirement then would be to have up-to-date data across different systems that "talk" to one another.
2. Assess the technical fit. The right ERP solution needs to align with the business' current IT infrastructure.
A turnkey solution might work well for some businesses but other companies may require customised ERP solutions that are designed specifically for a certain industry. Ideally the ERP solution should be scalable and can perform just as well even with a significant increase in users and data. In determining which applications and modules are needed, it would be prudent to also find out how often new features and functionalities are included in upgrades.
3. Determine the true total cost of ownership.
ERP pricing is not straightforward; it is a long-term financial commitment with high stakes for the business. Find out costs pertaining to licensing, implementation, upgrades, software maintenance, fee structure for additional requests, and any other hidden expenses. Determine which costs are one-time fees and which ones are recurring.
4. Create a checklist to choose the right ERP vendor.
Selecting the right partner for ERP implementation is just as critical as selecting the right ERP software for the business. As an example from Microsoft – which is famous for its Windows and Office products, this technology giant offers ERP solutions through its Microsoft Dynamics ERP product line.
A checklist that addresses the following questions can help to narrow down options:
Do the vendors have a proven track record in a specific industry? Ask for successful implementation case studies and referrals from them. Read up on the awards or accolades they may have won as those usually speak to the vendors' quality processes and technical expertise.
Do they have enough resources to handle the implementation? If the organisation in question is a worldwide business, ask if the vendors have handled worldwide implementation previously.
What is the vendor's methodology on effective user training and change management?
How involved is the vendor's senior management in the implementation phase?
5. Develop an implementation plan with a goal to meet not only immediate objectives, but also sustained results over time.
According to McKinsey research, the most crucial factors when it comes to implementation success or failure are organisation-wide ownership of and commitment to change, prioritisation, and sufficient resources and capabilities. ERP implementation plans can be co-developed with the ERP vendor, but the business itself should lead the change effort and monitor its progress. A cross-functional, multi-disciplinary project management team reporting to a C-level executive is an effective way to foster organisation-wide ownership and commitment.
It can be overwhelming with so many vendors in the ERP market, but there's no one-size-fits-all partner since businesses are complex entities and have unique people dynamics. To reap the full benefits of the ERP programme over time, a business-driven approach, where a company looks at building its structural and process capabilities with a proven change management programme, is generally recommended. An ERP partner with a proven project setup and execution methodology can help the organisation unlock the value from their ERP programmes.