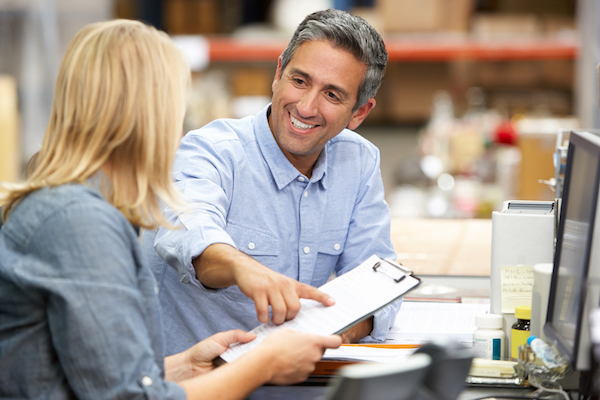 by Prasanna Rajendran, Vice President at Kissflow
Supplier risk is inherent. Every organization is prone to risk whenever it hires a new supplier. Although risks cannot be eliminated, they can be managed.
Some suppliers are riskier than others, depending on factors such as how important they are to your business, how much risk they pose if something goes wrong, and how easily another can replace them.
Supplier risk assessments are essential in identifying and mitigating supplier risk before threats turn into crises. A supplier risk assessment is essentially an audit of vendor management processes, policies, and financial health to determine how much risk the contracting organization is exposed to.
Even though organizations worldwide are trying to adopt the best supplier risk assessment practices, they may overlook addressing primary risks that can make their organization susceptible to numerous external threats.
Perils to Avoid While Assessing Supplier Risk
Here are the top five hazards to avoid while assessing supplier risk:
1. Failure to Recognize Existing Risks.
When an organization is looking to onboard suppliers, they usually pick those with more industry experience. Since such suppliers have been working in a particular industry for several years, they have a specific reputation attached to them, which helps them grow more quickly.
Seeing this, they tend to be every organization's number one choice when selecting a new supplier. Similarly, it is also assumed that prominent vendors would automatically implement risk practices, and there is no need to keep checking on them every time.
But this could be a colossal mistake that could cost organizations millions. Just because a company is large doesn't necessarily mean they're safe. The bigger the company, the greater the chance it's challenging to maintain "safe."
This is because they are already used to unsafe practices, and it is impossible to change the current operations and adopt safe ones. Large suppliers are short of such change management techniques that require time and effort.
If your existing supplier does not have the necessary risk management practices, you could also be exposed to that risk.
For example, if your supplier uses a toxic chemical in the products you are sourcing, your product could also have a hazardous effect on your customers. Similarly, your organization will also be held accountable if that product has any environmental impact.
In the event of supplier bankruptcies, product shortages, and low-quality products, you can face delays in your supply chain and customer dissatisfaction.
2. Ignoring Potential Risks.
Whether a buyer or a supplier, every organization faces some obvious risks, such as raw material shortages, fires, grid blackouts, and so on. To mitigate these risks, organizations take specific steps to avoid them. They may close check on the supply and availability of raw materials; they have a particular fire drill prepared and a backup electricity plan if there is a blackout.
But as the definition of risk entails, any uncertain situation can arise now that the world is evolving and becoming a global market. For example, COVID-19 forced organizations to take measures to adjust to the new norm. Those who could not strategize their work processes while working from home went bankrupt within a few months.
Similarly, with the use of the internet and a dependency on digital management systems, organizations are open to cyber-security attacks and hacks. Some organizations might wonder why anyone would want to hack into their systems and ignore taking measures against them.
The truth is that it can happen to anyone at any time. You must be prepared to protect your systems and organizations against every potential and new threat.
3. Ignoring Secondary Data Sources.
Organizations might currently be satisfied with their suppliers and prefer to work with them. In this case, even if someone credible warns them about not depending on that supplier solely because they do not have a good reputation, organizations try to ignore these warnings as they already feel comfortable doing business with them.
Let's take the example of John. John works for Company X as Chief Procurement Officer and has been working with Supplier ABC for a year. John's friend Paul works for Company Y in a similar position. One day, Paul told John over lunch; how his company suffered a massive loss because Supplier ABC couldn't deliver the promised shipment on time.
John did not take this information about the incompetency of Supplier ABC into account as he thought that he had a good relationship with the supplier and that they would never do something like that to his organization. Unfortunately, after two months, supplier ABC failed to deliver John's shipment.
He wouldn't be in this situation if he did not ignore the secondary sources about his supplier.
4. Avoiding Conversation About Sustainability.
Companies are exposed to an even more comprehensive range of risks as supply chains expand globally into developing countries in search of lower costs and increased production capacity. These risks include the possibility of supply disruption, cost volatility, brand reputation threats, and compliance issues with local laws and regulations.
Companies must meet the rising expectations of stakeholders such as their customers, shareholders, employees, non-governmental organizations, trade associations, and labor unions – while also taking responsibility for their suppliers' environmental, social, and ethical practices.
If organizations fail to discuss sustainability with their suppliers, they may face a backlash from their customers and other stakeholders.
5. Ignoring Political and Economic Changes.
No country has a highly stable political and economic environment. Most organizations consider political and economic situations by using PESTLE analysis while devising their strategy for the coming year. But unfortunately, some might fail to address them adequately.
In case of political strikes and economic issues, prices may go up, or your organization might not receive timely shipments, which could cause delays in your supply chain. Hence, it is essential to consider these changes and plan accordingly so you can run your supply chain smoothly.
Endnote
Supplier risk assessment through vendor risk management software enables businesses to anticipate problems and prepare appropriate solutions for their supply chain's suppliers. Before starting a new supplier relationship or renewing an existing one, the above-discussed factors should be considered so that you can help your organization stay competitive in today's ever-changing market.
Prasanna Rajendran is the Vice President at Kissflow, where he heads the business operations of Kissflow Procurement Cloud, a flexible purchasing software for procurement teams to streamline all their purchasing processes in a single place. He has over 20 years of experience in technology and has helped Fortune 500 companies with custom solutions in the sourcing and procurement space.