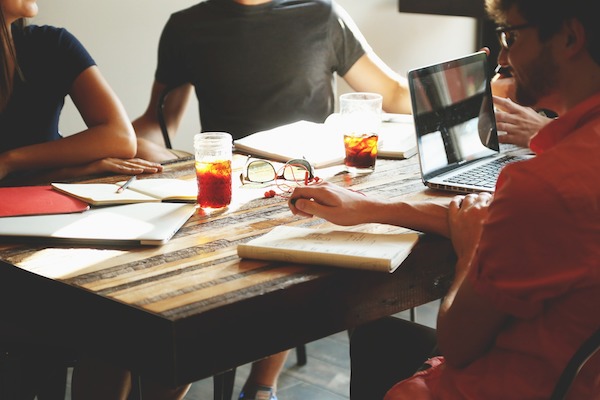 You might be a professional that has always dreamt about starting and running your own business. After careful consideration, you have finally decided to take the plunge. However, as soon as you start, you realize that it is not as easy as you thought it would be.
Starting a new business or startup from the ground up is one of the toughest things in the world. The world seems to be shrinking around you in terms of options. Everything from hiring and building the right team to getting the requisite finances all seemed like a herculean task.
That does not mean you should give up and let go of your dreams of being an entrepreneur. With the right help, guidance, and directions, you will be able to get your startup off the ground. In this article, we discuss the five best strategies to help you do that.
List of 5 Strategies to Help You Build Your Startup from the Ground Up
1. Start off with the right marketing channels.
The success of your startup is directly proportional to the optimum utilization of the marketing channels. If you are careful about choosing channels that are sure to deliver the right value and returns, then your startup will gain the traction you are looking for.
Make sure that you choose the best social media agency to help you promote your startup on the right social channels.
If you are a B2C start-up, you should look at social media platforms like Instagram, TikTok, Twitter, and so on. B2B startups have a better shot at succeeding on LinkedIn.
2. Have a robust business plan that covers every aspect of your startup.
According to successful entrepreneurs, a business plan is like a roadmap that guides your startup. It informs the strategies and pathways your business needs to take in order to be successful.
The business plan should cover every aspect of your business including a detailed examination of the competitors, their pros and cons, and so on.
It should also list down a timeline-wise breakup of the developmental stages of the business. The business plan will also help you when you are planning to raise money and investments from VC firms.
3. Get the right team members to help grow your startup.
Hiring the right team is essential for the growth and success of your new business. To be honest, while founders are able to address practically every other aspect of their business, hiring the best team is where a majority of them fail.
With skilled talent being a rarity, you need to have the right recruitment teams that are able to assess candidates in the best possible manner.
Once you have the right team, you will be able to grow your startup successfully. This is one area where experts recommend founders take an increasing interest.
4. Ensure that the startup meets all the compliances and regulations.
When it comes to regulations and compliances, most of us agree that this is not the most glamorous thing in the world.
In fact, founders can be guilty, of engaging in everything apart from taking their legal and taxation compliances seriously. However, this is an area that can get you in trouble if you are not careful.
Make sure that if you are not able to personally handle this, there are people that are taking care of this for you. Accountants, tax professionals, and business lawyers should suffice as far as taking care of the legal paperwork for the startup.
5. Try to control the finances and expenditures for the startup.
Most startups follow the 'cash burn' model that allows them to grow astronomically albeit in an unsustainable manner. The initial capital that is required to star often comes from the personal savings of the founder.
Some elements of personal loans might also be thrown into the mix of things. While being frugal should be a top priority when you are just starting up, you need to make sure that you are investing in areas that will help you with returns.
For example, spending on employees is always a better idea than getting a thousand-dollar espresso machine!
BONUS TIP: Have a future course or plan of action always ready and in hand.
As a founder, you need to be the one giving directions. This means charting out your start-up's growth and development according to set timelines.
This will keep everyone on the team motivated regarding what they need to be doing to achieve their growth targets and objectives. The growth should not be measured only in terms of revenues or sales.
You need to also consider the growth in terms of product development, size of your team, office space, and your total learnings. If you are growing in these areas, revenues should be a matter of time only.
The Final Word
There is no denying the fact that the startup ecosystem has completely revolutionized global trade and commerce. We are talking about startups that have reached billion-dollar valuations within a few years of their commencement.
With governments and regulators supporting entrepreneurship unlike ever before, this is the best time to take the leap and pursue your dreams of starting a business from the ground up.
If you have any questions that you would like us to discuss on the subject, please let us know in the comments below.