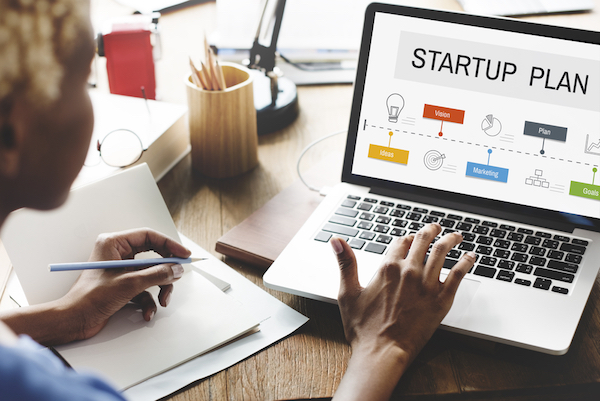 A great startup starts with an idea, but it must be implemented. Here are ten steps to help you get started with your startup.
1. Research the market.
The first step in determining if you have a viable business idea is to conduct market research. Begin your research by identifying the problem that your business idea is supposed to solve. Make a physical note of it and keep it in front of you.
When you're finished with your research, keep all of your resources because they may be useful in obtaining financing in the future.
2. Keep intellectual property safe.
The mechanism through which an individual or a firm might own the rights to a generated product is referred to as intellectual property (IP). Patents, copyright, and trademarks are only a few examples. Following the appropriate protocol to secure your differentiating characteristic is critical to your company's success.
3. Make a branding decision.
Branding entails more than just picking a name for your business; it also entails deciding on an identity for your concept. You want to name your product after something you like, but you also want it to express the experience of using it and the problem it solves.
4. Incorporate.
Incorporating is a major deal for a startup since it affects and is affected by so many areas of the startup lifecycle. The act of forming a legal entity and selecting how it will be structured is known as incorporation.
5. Pick a co-founder.
Even the best ideas might be derailed if you don't have the right support. In fact, when evaluating an investment, some investors look first at the founding team before looking at the idea. If you already have a co-founder, that's fantastic. If not, you should think about bringing someone else on board.
6. Come up with a business concept.
Writing a decent business plan is one approach to get your startup off on the right foot. Create your plan of attack and decide what you want to achieve with your new firm using the market research you conducted previously. Determine your objectives and milestones, as well as the procedures necessary to achieve them.
7. Decide on a work environment.
When it comes to getting your startup off the ground, where you work has an impact. Different working styles will thrive in different situations. Many entrepreneurs choose to work from home to save money at first, but others prefer to rent a coworking space, share an office, or rent their own office. Don't be hesitant to try new things, but don't let your hunt for the perfect space distract you from your work.
8. Look for a mentor.
Mentorship is a sensitive topic. First and foremost, you must assess whether or not having a mentor is beneficial to you as a creator. If this is the case, finding the correct mentor might be quite beneficial. Even with your and your co-combined founder's skills, a mentor can bring deep industry insight and wisdom to help you manage some of the obstacles you'll face.
9. Apply for a program that can help you accelerate your career.
Consider applying for an accelerator if you require additional resources and expertise. An accelerator is a program for startup enterprises that provides a mentor network and, in some cases, a small investment to help them expand faster. During a demonstration day at the end of the program, these programs can also provide their companies with the opportunity to formally pitch the media and other members of the startup community. However, keep in mind that most of these schemes need a portion of your company's ownership.
10. Increase capital.
Taking a venture to the next level often necessitates a financial investment in the company. In exchange for money and, sometimes, guidance, founders give angel investors or venture capital investors shares in their company. Although the resources can be extremely beneficial, capital investments can have a downside that should be considered before proceeding.
Bonus: Get yourself out there.
When you hear about a business starting, what is the first thing that comes to mind? Isn't it true that 90% of you would say "official website" where customers can directly buy shoe insoles, for example?
Even while every business requires a website, it is more important for a startup because it allows them to demonstrate their trustworthiness. Customers' faith in your website makes it a significant task to succeed.
Search engine optimization (SEO) professionals can assist you in ranking at the top of search results and generating more leads online.
SEO is deemed to be successful by 89 percent of marketers, and SEO professionals can help you take your approach to new heights. Are you debating whether or not to engage SEO specialists in order to generate more leads and revenue?
Let's take a closer look at what you may expect from SEO services:
An SEO assessment of your website
The generation of content
Conduct keyword research
Increasing the page's loading speed
A mobile-friendly design
SEO experts who are qualified will provide more than simply SEO services. You want to seek for full-service marketing agencies when you're vetting different companies. When you wish to grow your campaign, a full-service business will give everything you need.