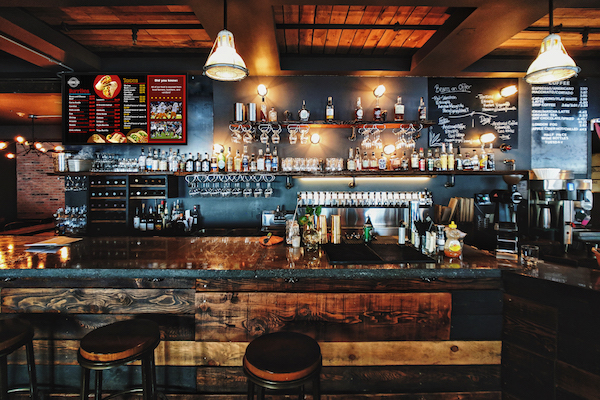 The restaurant industry is very competitive, so you can't just jump in with both feet. You need to really consider whether or not starting a bar or restaurant business is the best choice.
If you're still on the fence, here are a few things you should ask yourself before the opening day.
1. Am I Prepared to Work More Hours?
Most businesses are time-consuming, but a restaurant or bar often starts as a labor of love. You'll likely have to start building your business in the evenings and weekends before transitioning to a 60-hour workweek. You may not even get paid for the first few months.
2. Should I Write a Business Plan?
You should absolutely write a business plan. A business plan is an important document that defines the details of your company, like your financial projections and operational goals. With this document, you'll be able to take strategic actions and secure lending from investors.
3. Can I Initiate a Marketing Strategy?
As we said, the restaurant business is competitive. Your brand and marketing strategy will help propel your bar into the cultural zeitgeist, so you'll have enough customers on opening day. Start your marketing strategy by designing your logo, brand colors, and menu items/graphics.
4. Do I Want (or Need) a Soft Opening?
A soft opening is like a practice run for your establishment. A soft opening plan usually includes a select number of guests that are able to experience your menu and service. You may want to try a soft opening if you aren't sure your staff is well trained, or your operation isn't up to snuff.
5. What State Licenses Do I Need?
The licenses you need will depend on your state, but you should always apply for your liquor license (for restaurants) or tavern license (for bars and pubs), music license, and health or food service license. If you're in a Blue Law state, you won't be able to serve liquor on Sundays. 
6. Where Should I Buy My Restaurant/Bar?
When considering the location of a restaurant and bar, think of your prime demographic. For example, if you want to sell to college students, you need to be near a college. Other vital considerations include parking, accessibility, zoning restrictions, and rent and utility costs.
7. Is My Bar/Restaurant Design Important?
To create a memorable experience for your customer, you need to focus on aesthetics. If your surf bar is playing classical music, you won't appeal to your core demographic. People go to restaurants and bars for the food and atmosphere, so choose the right decor to compliment it.
8. How Can I Purchase and Track Inventory?
Your restaurant profits rely on proper inventory tracking because it can help you figure out which items in your bar are the most profitable. Your point of sale system (POS), like BevSpot, can link with your supply chain, while accounting software, like Quickbooks, can track your spending.
9. Why do I Need a Point of Sale System?
A point of sale system (POS) safeguards against theft and speeds up the workflow between the front-of-house and kitchen. Most POS software is customizable and includes features like a mobile app, time-based pricing, credit and debit preauthorization, and menu management.
10. Who Should I Hire in My Bar/Restaurant?
Without staff members, you won't be able to run a successful business. You'll need a variety of employees, including bartenders, servers, kitchen staff, and managers, and the majority of them need alcohol training. Make sure who you hire is skilled, experienced, and friendly with patrons.