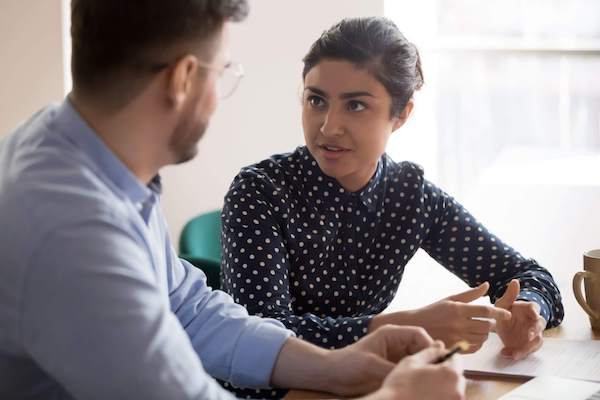 Mentorship is essential for young entrepreneurs because it provides them with guidance, support, and wisdom from those who have been successful in their field. A mentor can help a young entrepreneur navigate the waters of business and avoid common mistakes.
In this blog post, Richard Yu will discuss five reasons mentorship is essential for young entrepreneurs.
1. Young Entrepreneurs Can Learn A Lot From Their Mentors.
One of the essential benefits of having a mentor is that you can learn from their experience and expertise. Mentors can share their knowledge about business strategy, marketing, financial planning, and more. They can also provide helpful advice on overcoming challenges you may face as a young entrepreneur.
For example, experienced entrepreneurs can offer advice on starting and growing a business, attracting investors, and managing finances. In addition, mentors can help you develop valuable networking relationships and introduce you to industry leaders. By seeking out the advice of a mentor, you can benefit from their years of experience and learn how to avoid making common mistakes.
2. A Mentor Can Help Young Entrepreneurs Stay Motivated And On Track With Their Business Goals.
As any young entrepreneur knows, starting your own business can be challenging and sometimes frustrating. You must overcome many obstacles, including limited resources, intense competition, and unforeseen circumstances beyond your control. A mentor can be invaluable in helping you to stay motivated and focused on your goals. They can provide encouragement and advice when times get tough, giving you the support and guidance to succeed.
Whether by sharing their own experiences or providing valuable resources to help you navigate uncharted territory, says Richard Yu, a good mentor is a critical factor in the success of any budding entrepreneur. So if you're looking for some extra motivation on your journey toward building your business empire, don't hesitate to seek a mentor who can help guide you. With their support and guidance, there's nothing you can't accomplish!
3. A Mentor Can Provide Support And Advice During Difficult Times.
Starting a business is not an easy task. There will inevitably be ups and downs along the way, and it can be challenging to know how to navigate these challenges without guidance. Fortunately, having a mentor by your side can be invaluable in need. They can act as a sounding board, providing support and advice as you make decisions and navigate unfamiliar territory. A good mentor can also identify potential areas of weakness, offering suggestions on ways to overcome any shortcomings or limitations that they might see.
In short, having a mentor on your side is the best way to ensure success when starting a business. Whether you are struggling with cash flow issues or dealing with shifting industry trends, their insights and expertise will come in handy time and time again.
4. Mentorship Relationships Can Be Mutually Beneficial For Both The Mentor And The Mentee.
In today's competitive job market, mentorship relationships can be valuable for both mentors and mentees. The mentor can gain satisfaction from helping someone else succeed, while the mentee can benefit from the knowledge and experience of the mentor. Both parties should openly communicate and share information in a mentorship relationship.
The mentor should share their expertise and familiarity with the mentee, while the mentee should be receptive to feedback and willing to learn. By working together, the mentor and mentee can develop a solid relationship to help both parties achieve their goals.
5. There Are Many Different Types Of Mentorships, So Find One That Is Right For You.
When it comes to mentorship, there is no one-size-fits-all approach. Some people find that a more formal mentorship works best for them, such as those offered by business programs or professional organizations. These mentorships usually have defined goals, set timelines, and structured feedback sessions. However, other people may benefit more from an informal or peer mentorship model. These types of relationships tend to be less rigid and based more on the needs and interests of both parties involved.
Regardless of whether you choose a formal or informal mentor, what's most important is finding a mentor who aligns with your business goals and personal values. This person should be someone you trust and respect, who can offer valuable insight into the challenges you face in your career, and supports your professional growth. So do some research, ask around for recommendations, and don't be afraid to try out different approaches until you find the right mentor!
Final Thoughts.
As any successful entrepreneur knows, having a good mentor is essential to navigating the world of business, says Richard Yu. Whether you are just getting started or looking for guidance in taking your existing business to the next level, a good mentor can provide valuable insights and support.
At the start, they can help you develop your ideas and set your goals, offering advice on which paths are most likely to lead to success. As you progress, they can become an invaluable source of motivation and encouragement, cheering you on throughout the highs and lows of entrepreneurship. So if you are a young entrepreneur looking for guidance and inspiration on your journey to success, consider finding yourself a great mentor today. With their help, you will achieve all your business goals and more.