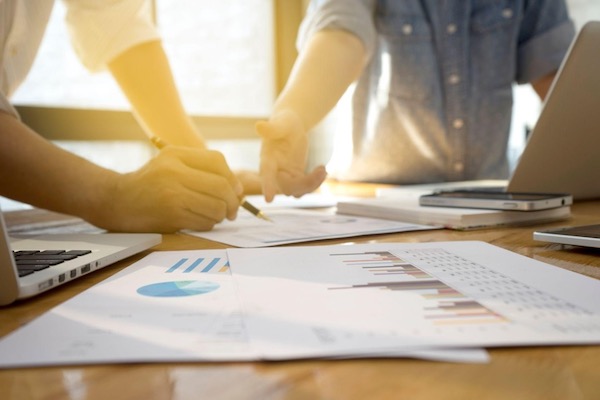 by Roni Davis
You might assume that it's impossible to successfully market your business without a dedicated marketing team on staff. However, there are many ways you can reap the benefits of digital marketing without keeping dedicated digital marketers on staff.
The truth is, no matter the size of your business or the relative marketing experience of your employees, there are surefire, cost-effective ways you can get your business out in front of your target audience at scale.
That's what we will explore in this post.
Define Yourself, Define Your Target Audience
If your goal is to do more with less, then you need to have some core definitions in place. Sending out five high-quality pitches to the perfect target customer or business will always be wiser than blasting out poor-quality pitches and hoping that something sticks.
In order to market with the precision of a scalpel, you need to (1) know who you are, (2) what you do, and (3) for whom.
"We Are X Who Do Y For Z".
It seems like an obvious statement. In fact, you might think, "it's so obvious, why bother taking the time to think about it?"
This is a big mistake.
If you can't clearly outline who you are, what you do, and who you do it for, how can you successfully launch a targeted email campaign on a small budget and limited resources? How can you run a targeted social media campaign if you haven't figured out who would be most interested in your product and what social media platform that group is most likely to use?
That's why the most important thing you can do is set these definitions straight if you are a small business owner looking to market your business on a budget. It allows you to focus on opportunities and strategies that are best suited to those definitions.
Know What Marketing Channels Are Best For Your Specific Constraints and Goals
After your business figures itself out, you need to decide what marketing channels best serve your business's needs. If you were an e-commerce business, you'd focus on different marketing channels than if you were a family law attorney.
Think about it — you wouldn't give a football player a baseball glove and expect them to do a good job. Each channel has different use cases and applications that offer different benefits for different businesses. Most businesses can benefit from a combination of the following marketing channels.
PPC.
PPC or pay-per-click advertising is a marketing channel that businesses use to appear at the top of search results when a people search for a keyword. Businesses bid on the right to use different keywords and pay a fee every time a potential lead clicks on the sponsored ad at the top of the search engine results page.
PPC works well for many businesses that can take advantage of potential customers' search intent and turn that intent into a conversion. Businesses that will see the most benefit from PPC are businesses whose customers have a high lifetime value—in other words, they are likely to become repeat customers.
Doctors
Dentists
Healthcare
Spas
Colleges and universities
Utilities providers
Service providers
PPC also works well for businesses that have high margins on single conversions.
Lawyers
Repair and maintenance
Cars, Boats, Vehicles
SEO.
Having an online presence is an absolute must for the vast majority of businesses. The structure, content, and quality of your business's website significantly impact whether or not you appear in the search results when people search for terms related to your business's offerings.
SEO is the practice of search engine optimization. It comprises many techniques and tactics to get your website recognized and valued by search engines. Getting into the weeds of SEO is far too great a task for this article, but it suffices to say that basic SEO is essential if you want your website to rise to the top of the competition.
Any business with an online presence can benefit from SEO.
Content Marketing.
Content marketing is another valuable marketing channel that, directly and indirectly, helps build your business's brand authority, fosters customer engagement, and helps improve your website's SEO.
The idea is simple — your target audience has many questions about problems they face in life. To seek answers to these questions, people often turn to the internet. By creating content that answers questions related to your business offerings, you do two things simultaneously.
Providing valuable, practical information that helps to answer people's questions
Positioning your brand as a source of authority on your niche topic
Through content marketing, you draw potential customers further down the marketing funnel via your content, website, and social media posts.
Examples of Content Marketing:
Vlogs
Blogs
Videos
Infographics
eBooks
Social Media Posts
Knowledge is the First Step. Taking Action is Next.
So, now that you've defined your business and target customer, and know some of the tools of the trade, what's next? If you are a sole proprietor or run a small team, this information probably seems overwhelming.
What's the use of knowledge if you can capitalize on it?
Luckily, you can outsource digital marketing services to help your business get in front of its target audience.
Digital Marketing Agencies
Specialized Freelancers
Hiring PPC Managers
Part-Time SEOs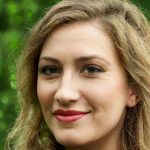 Roni Davis is a writer, blogger, and legal assistant operating out of the greater Philadelphia area.