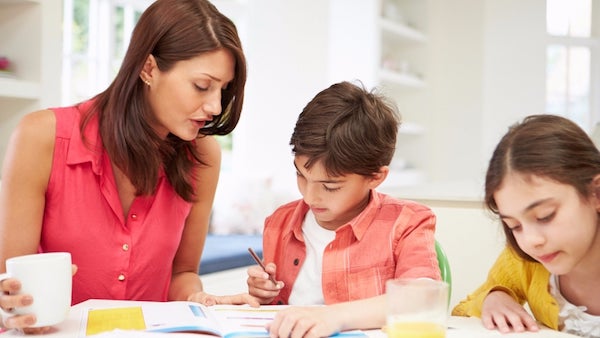 by Margot Machol Bisnow, author of "Raising an Entrepreneur: How to Help Your Children Achieve Their Dreams – 99 Stories From Families Who Did"
I'm a mother of two entrepreneurial sons – Elliott Bisnow, founder of Summit, and Austin Bisnow, lead singer of Magic Giant. It was never my plan to raise two entrepreneurs, but seeing the unconventional paths my sons were determined to walk, and having zero knowledge about their passions growing up (tennis and music), I just wanted to raise them the best I could, to let them follow their dreams.
I would have loved to read real life stories about how entrepreneurs had grown up, people my kids could identify with. I was inspired to learn how successful  entrepreneurs were raised , so I could help others work toward a lifelong pursuit of work they find meaningful, that gives them joy. This turned into my book, which will be released May 18th, "Raising an Entrepreneur: How to Help Your Children Achieve Their Dreams – 99 Stories From Families Who Did".
I interviewed 70 entrepreneurs and their families, creating 99 stories for the book. Of all the successful entrepreneurs profiled, they shared in common that it was their moms, rather than their dads, older siblings, grandparents, or others, who were generally identified as the secret ingredient in fostering their children's self-confidence and tolerance for risk – two important traits for an entrepreneur.
No matter their background or income level growing up, regardless of their race or religion, whether they were rich or poor, came from a big family or small, had parents who were married or not, had parents who were educated or not, they all had a supportive mother.
When they were young, the entrepreneurs' passions ranged from sports, computers, music, video games, running for office, volunteering at non-profits, selling things to neighbors, cooking, sewing, drawing, acting, or even protesting. They all found something they loved outside of school, and poured their heart into it.
When I spoke to Crazy Rich Asians director Jon Chu, Aviator Nation founder Paige Mycoskie, League of Legends game maker Thomas Vu, micro finance pioneer Jessica Jackley, Life is Good co-founder Bert Jacobs, actor Emmanuelle Chriqui, Blue Bottle Coffee CEO Bryan Meehan, charity:water founder Scott Harrison, supermodel Karolina Kurkova, TOMS Shoes founder Blake Mycoskie, and many more, I asked  them the same basic questions:
How did you become the person you are?
What made you so confident and so willing to put everything on the line?
What made you able to take on so much risk and work so hard for an idea?
Why are you not afraid to fail?
Who had the biggest impact on your life?
They all told me a version of the same thing: "I couldn't have done it without my mom. She believed in me. She supported my passion. She told me I could succeed at anything I put my mind to. She's the reason I turned out this way."
Lots of the moms I talked to didn't "get" the activities their kids were into. But they also knew that their own interest or understanding was beside the point. What they went out of their way to support wasn't so much the activities themselves as the spark it brought to their children's eyes.
Your own children's passions may not be the ones you would have chosen for them. Their passions may not even be something you understand. But that's actually a great thing, even if it doesn't always feel that way. It means your kids are exploring their passions in ways that are most meaningful to them, rather than following in your footsteps or trying to please you.
Letting children run with their passions isn't really about helping them fulfill their childhood fantasies. It's not about helping a kid become an astronaut or a billionaire or president of the United States (though all those are possible). The true benefit is that, even if a child's passion doesn't turn into a profession, they learn the joy of diving deeply into a pursuit, discovering all it has to offer, and making connections with others who are also passionate about it. Kids learn that good things happen when they do the things they love. And if they keep exploring, they find ways to improve, add, expand, reinvent, or promote the things they love — and that's how companies and organizations get started.
It doesn't really matter what your child's passion is, as long as your child is passionate about something. Their passion may morph over time. That's fine. The most important thing you can do is nurture that passion. If you do, your child will devote lots of time to it. That's what it takes to become truly accomplished at something.
It's not about training your children to become entrepreneurs. Getting your kids to follow a path you've chosen for them is a sure way to stifle their fulfillment — and personal fulfillment is essential to an entrepreneur's life. Instead, keep the road open for your child to choose — whether a broad, straight, clearly marked road or a twisty, surprising, unique one.
Support them as they pursue their passion and their purpose, and as they make fearless and fulfilling choices. I'm so excited for your journey.
Margot Machol Bisnow is a writer, wife, and mom from Washington, DC. She spent 20 years in government, including as an Federal Trade Commissioner and in the White House as staff director of the President's Council of Economic Advisers. She is author of "Raising an Entrepreneur: How to Help Your Children Achieve Their Dreams – 99 Stories From Families Who Did".