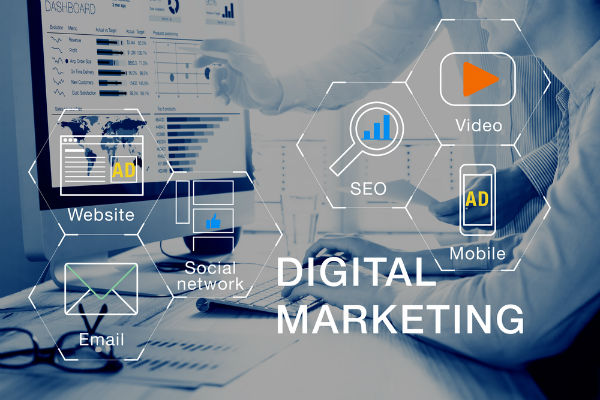 Having a functional digital website is not sufficient to compete online anymore. The competition increases every day, and people have more options now. Effective and practical digital media marketing is essential to provide your company with a competitive edge.
There are multiple strategy choices when it comes to marketing. Holistic digital marketing is a valuable strategy. It focuses on the entire marketing system instead of dealing with every part individually.
Read further to learn more about a holistic approach to digital marketing.
What Is Holistic Digital Marketing?
A holistic digital marketing strategy incorporates each branch of marketing. This marketing technique considers the relationship between your business and how it engages with consumers to produce sales. Every brand is unique, and your marketing plan will need to be adjusted to the business's specific requirements. 
The Importance of a Holistic Digital Marketing Approach
Many digital marketing firms that use a more conventional approach assume that a holistic digital marketing approach in digital marketing can is not needed. Although it is overwhelming, joining digital media marketing is a measure that almost every company needs to take to keep its brand vision happening. It allows brands to create a new and loyal consumer base. Here is why a holistic media marketing strategy is essential for companies:
Keeping the Brand Relevant.
These days, the digital world is the way consumers stay affiliated with brands. As the COVID-19 loomed, online content consumption grew even more. This situation has been promising for online content marketing, but companies that could not create an existence on the digital web have been disregarded.
After the pandemic wreaked havoc on economies worldwide, multiple companies relocated their services online to prevail. The business world is unforgiving, do not neglect to maintain your brand's identity and growth.
Brand Recognition.
When you decide to seek a digital media marketing plan that concentrates only on a single element of digital marketing, you will get disappointing results. For example, if you skip content marketing and concentrate on marketing mechanization, your company will not be able to attract attention.
Likewise, if your marketing strategies only focus on marketing on Instagram, LinkedIn, or Facebook, you might lose your target audience. Tracking consumer behavior is demanding. Some individuals prefer using Facebook to connect with the world, and others use Instagram. You can not count on a single audience to achieve brand recognition.
Positive Influence.
A business's most important objective is to get its brand to the top of Google's Search Engine Results Page (SERP), which needs a holistic approach. You will fail to acquire a lead if you cannot convince a potential consumer to purchase your goods or services. If the finances expended do not yield profits, your brand will end up at the far end of Google search engine rankings. By proceeding toward your digital audience holistically, your brand can connect with them across all social media platforms. 
Less Pressure.
When you risk everything on an individual component, you will undergo a lot of stress and anxiety to earn profit from that investment. Digital media marketing requires a thoroughly holistic approach to avoid upsetting yourself and your team.
The most profitable way to operate a prosperous business is to work without pressure or stress and investigate fresh ideas. A holistic approach can relieve tension by allowing you to get the most worth from every potential source of finances.
Endnote
Electronic commerce and digital media marketing have made it critical for companies to have a holistic marketing approach to guarantee success. Goodway group team uses a holistic strategy for digital media marketing to meet each customer's requirements.